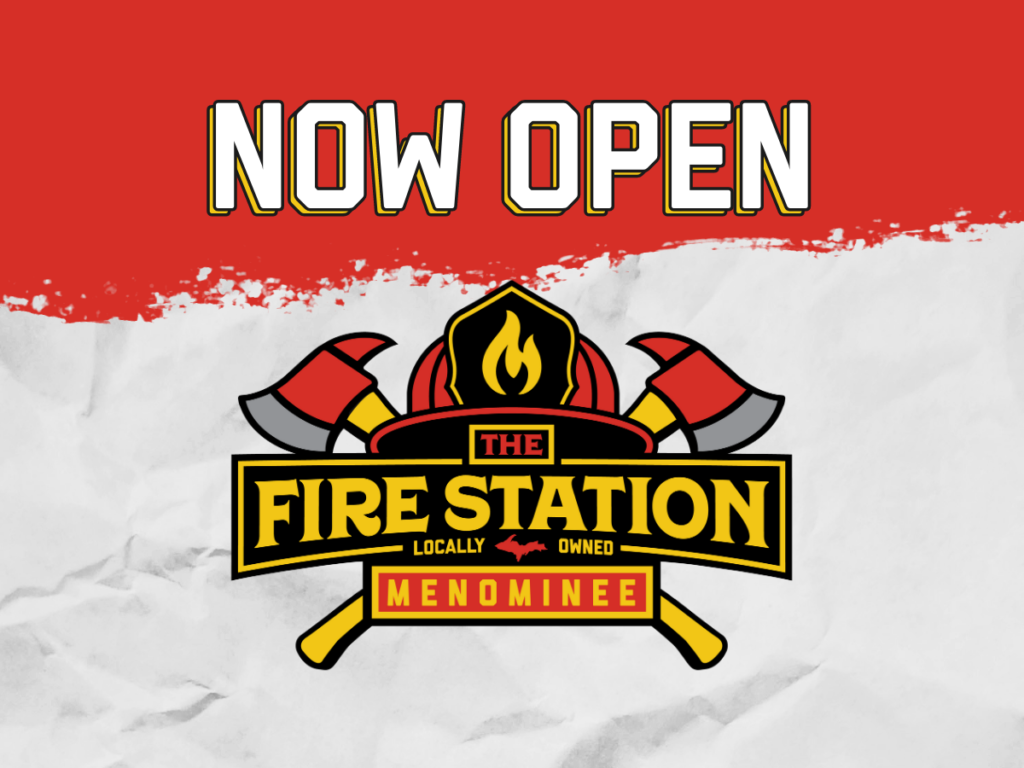 Michigan's Best Recreational Cannabis Store is Now Open for Curbside Shopping
Hold onto your rolling papers and get ready for the buzz! The much-anticipated TFS Menominee has made its debut with its most impressive curbside shopping experience yet. The Fire Station Menominee is conveniently located in the south central Upper Peninsula.
While a new retail storefront is under construction, customers will experience the same exceptional quality, extensive variety, and expert guidance that they would experience when shopping in a store, all from the comfort of their vehicles.
Curbside cannabis pick-up provides a convenient and contactless way for customers to purchase cannabis products from The Fire Station. Here's what you need to know about utilizing our Menominee curbside shopping experience:
Order ahead: Place your order online to
expedite your curbside shopping experience. If you aren't able to place your order before arriving, there will be designated parking spaces at the shop where you can do so.
Get your payment ready: All Fire Station locations are cash only at this time. Come prepared to TFS Menominee with your cash in hand, or swing into one of the ATMs conveniently located at the store.
Have your ID ready: In order to pick up your order, be sure to have a valid government-issued photo ID on hand.
Follow all posted signage: When you enter TFS Menominee's curbside lot, pay attention to signage so you end up in the right pick up lane. If you have any questions, just ask one of our friendly budtenders or lot attendants for assistance!
"We are thrilled to introduce our curbside-only operation to the community of Menominee as we eagerly work toward the grand opening of what will be our largest location yet. Our curbside service will allow for the south central region of the Upper Peninsula to readily access our vast variety of cannabis products, while we anticipate that our future store will set a new standard for the industry. We are proud to be pioneers in bringing a one-of-a-kind cannabis experience to Menominee."
– Stosh Wasik and Logan Stauber, TFS Co-Owners and CEOs
Coming Soon: The U.P.'s Cannabis Superstore
TFS is working tirelessly to create an in-store shopping experience unlike anything else in the Upper Peninsula. The shop is under construction, but trust us, it'll be worth the wait.
Take the High Road with The Fire Station's Fall 2023 Catalog
Fall into fall with The Fire Station's 2023 catalog. Explore a guide to Michigan's beautiful Upper Peninsula in the crisp fall season, meet our newest location in Menominee, check out new and noteworthy products, find a fall-inspired cannabis recipe, and much more.
Featured articles:
Take the High Road
Meet Menominee
Uplift'N Spotlight
Meet the Fire Fam: Jacob Thompson
New & Noteworthy Products
T.H.C. Spotlight
Cooking with Cannabis: Infused Pumpkin Bread
Quiz: Which TFS Location to Try Next
Shop our nine U.P. locations
You might also be interested in...
Sticking to a budget this year? We've got you covered. Browse featured products $10, $25 and $75 and under.  Want to browse further? We have
Read More »
Stay up-to-date with The Fire Station
Sign up for official communications from TFS and get updates on our promotions, events and other content tailored to you.