EARLY CLOSURES ON TUESDAY, FEBRUARY 22ND ACROSS ALL TFS LOCATIONS DUE TO INCLEMENT WEATHER
The Upper Peninsula's original marijuana facility
The Fire Station Cannabis Co. was established in October of 2019 in upper Michigan. As the second medical marijuana facility and first licensed Upper Peninsula recreational retailer, we're proud of our U.P. roots. Now serving seven locations, The Fire Station is committed to providing customers with high-quality cannabis products, education and exceptional customer service. 
The Fire Station is locally owned and operated.
News
Donate a canned good, get $5 off The Fire Station Cannabis Company is encouraging customers to participate in the 2022 TV6 Can-a-thon by offering $5
Read More »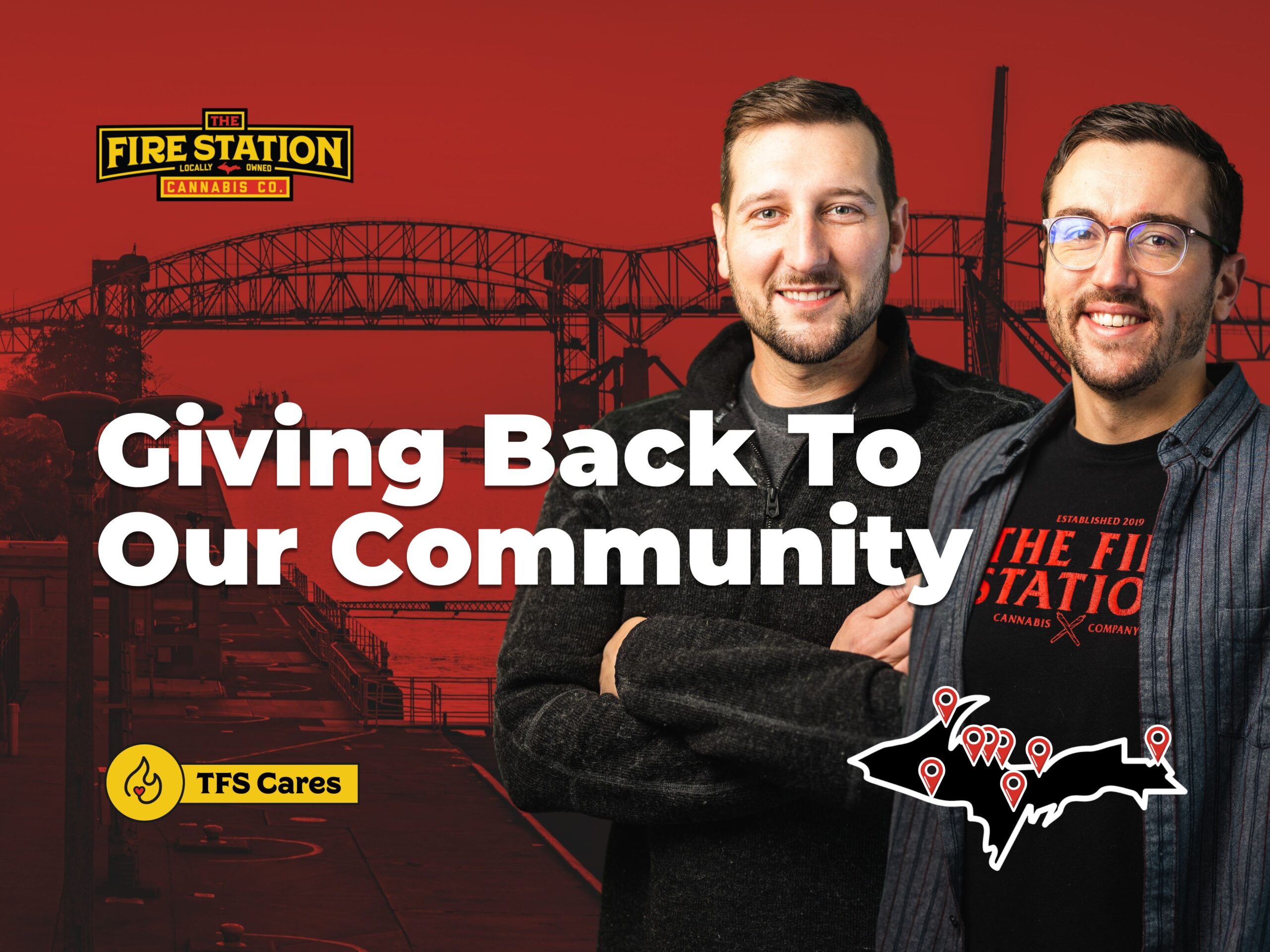 News
Giving back every day. In the Upper Peninsula, community is everything. The Fire Station (TFS) understands this, which is why we have made it a
Read More »
what our customers are saying
"My wife and I have been to other dispensaries, but never one with as friendly a staff as yours. Our budtender was very knowledgeable about all the products and helped us make our choices. I was like a kid in a candy store; I can't wait to make my next trip!"
"TFS is my favorite cannabis retailer - not just in the area - ever. Everyone there is insanely educated on the product, super helpful and patient. I always recommend those who are new to the plant to go inside and just chat with the staff."
"Thinking about checking out The Fire Station? You will NOT be let down! The customer service is amazing, they're very knowledgeable about the quality of each product they have on shelf, and you can look and smell before you buy flower. I promise you'll always leave satisfied."