The Fire Station offers free curbside pick up for customers wanting the shopping convenience but still the access to our entire selection of products. In this article, we describe what you can expect when you pick up curbside at The Fire Station.
Our hours vary by location, but we're open every day of the week for those who are 21 years or older with a valid government issued photo ID. Our Negaunee location is open to medical customers as well, anyone 18 years or older with a valid medical marijuana card.
Keep in mind, we are cash-only, so credit/debit cards and personal checks are not accepted. Forgot cash? Don't worry – all of our locations have ATMs inside.
Find the location nearest you using our store locator, or learn more about shopping curbside pick up with us below.
Placing your curbside pick up order
Arriving at our store to pick up your order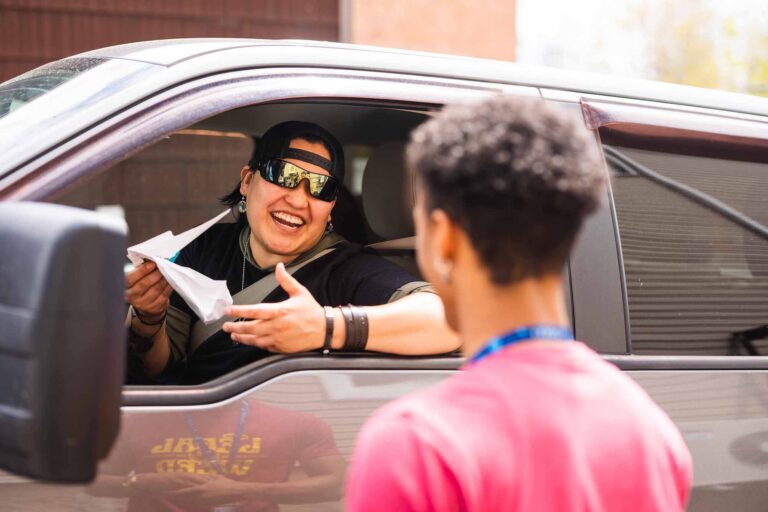 Once your order has been placed, you'll arrive at the store location it was placed at and look for the "curbside pickup" signs in our parking lot. Choose your spot and wait for a budtender to come out and serve you.
Your budtender will first come out and collect your I.D. and payment before heading back into the store to grab your order. 
We collect your I.D. to confirm you are 21 years of age or older or 18 years of age or older with a valid medical marijuana card.
From there, you'll wait a few minutes until your budtender returns to your vehicle with your order, change and receipt. 
Things to keep in mind for your pick up order
Curbside pickup is completely free and customers who utilize this benefit are still eligible for loyalty points on every order. Discounts on products ordered will also be applied at checkout.
Wondering how much you can purchase in one trip? Please keep in mind the state's purchasing limits; Under the MMFLA, for a registered qualifying patient, an amount of marihuana product that does not, in total, exceed 2.5 ounces of marihuana or marihuana equivalent per day. A marihuana retailer, under the MRTMA, is prohibited from making a sale or transferring marihuana to an adult 21 years of age or older in a single transaction that exceeds 2.5 ounces. Not more than 15 grams of marihuana may be in the form of marihuana concentrate.
Save money on every purchase. We encourage all of our customers to set up a loyalty account so that they can earn points for every dollar they spend. 
"The customer service is always fantastic. I usually go through the drive thru with my pup, so she gets a treat as well and a second to see her Fire Station friends."
You might also be interested in...
On September 7, 2023, The Fire Station was invited to speak on a Social Equity All Star Qualifiers Panel through the Michigan Cannabis Regulatory Agency.
Read More »
Stay up-to-date with The Fire Station
Sign up for official communications from TFS and get updates on our promotions, events and other content tailored to you.