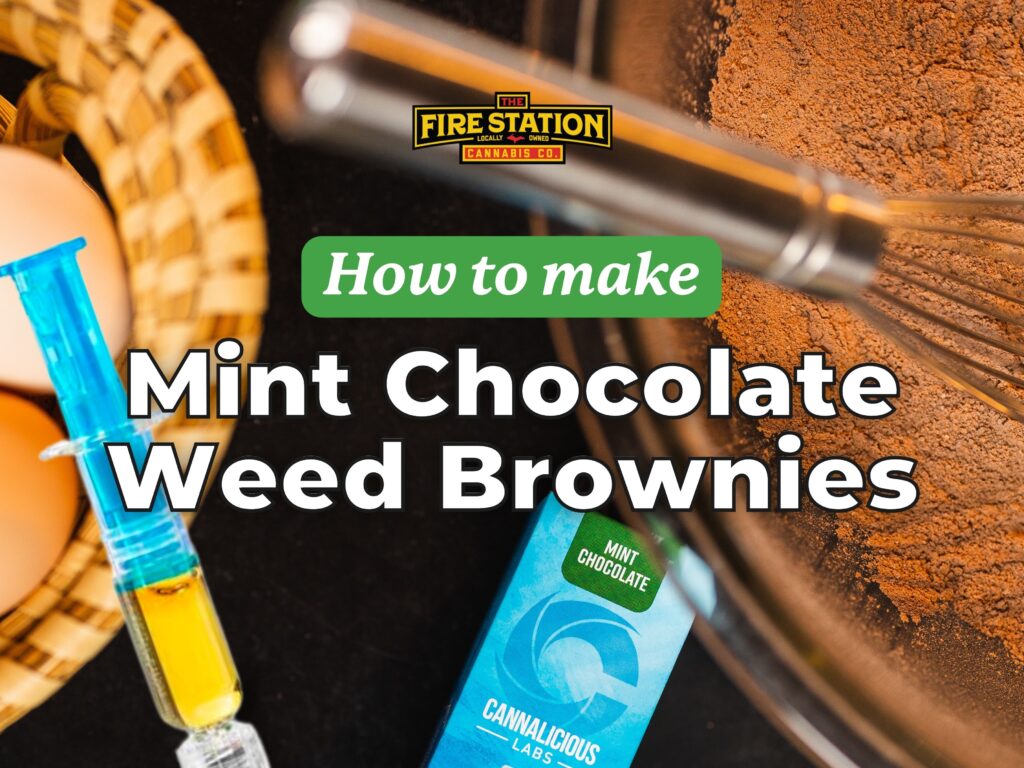 Mint chocolate pot brownies? Yes, please!
Brownie mix
1/2 cup of melted, unsalted butter
3 eggs
Mint chocolate distillate dart
Step 1
Gather your ingredients and preheat your oven to 350 degrees.
Step 2
Mix all of your traditional ingredients according to your package directions.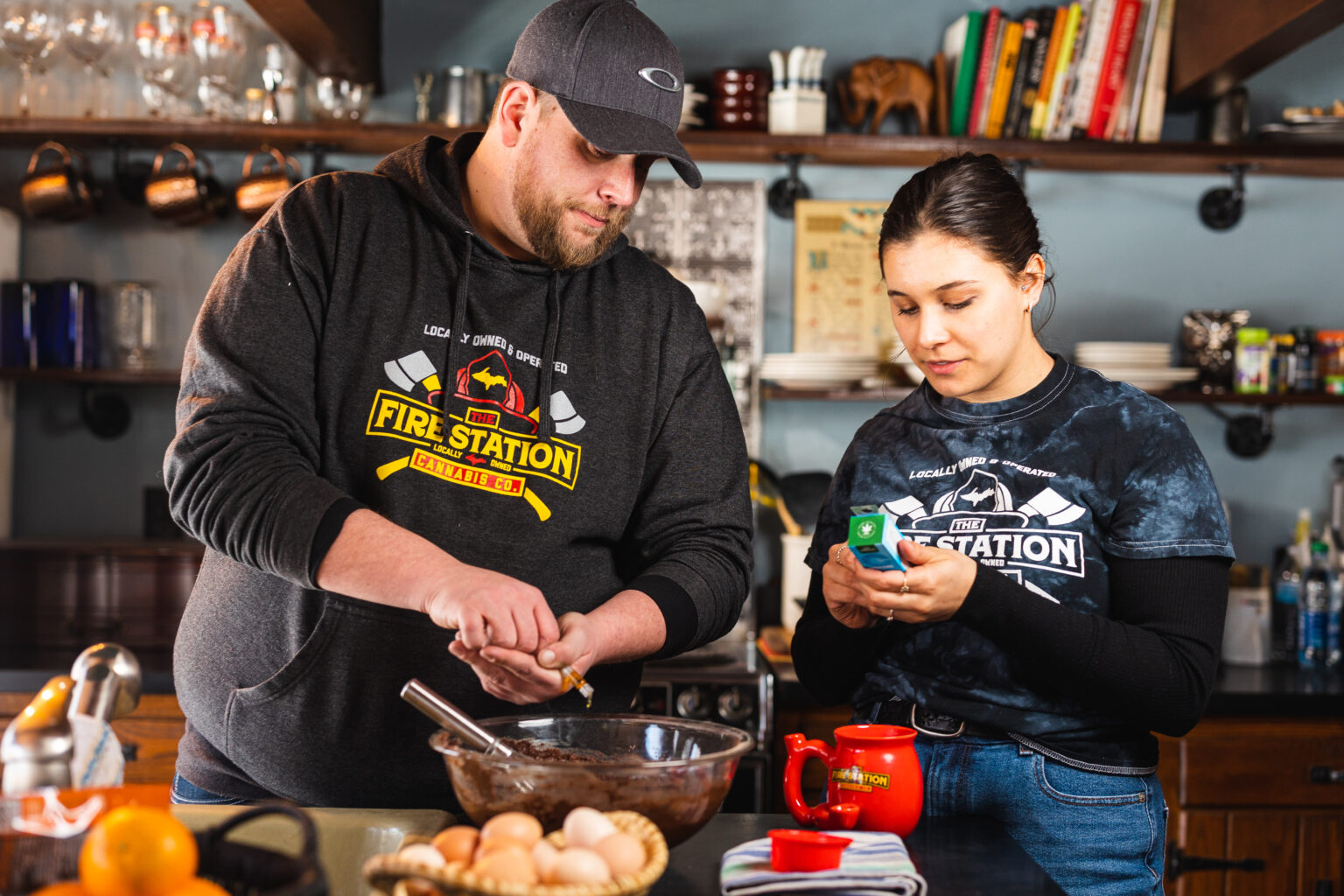 Step 3
Insert all contents from the distillate dart.
Pro tip: warm the dart up before use; this will make it easier to get the contents out of the dart!
Step 4
Transfer your brownie mix from mixing bowl into a pan. Place the brownies in the oven at 350 degrees for 22-25 minutes.
Step 5
Guard the spatula from your chocolate loving friends - they'll want to lick the whole bowl!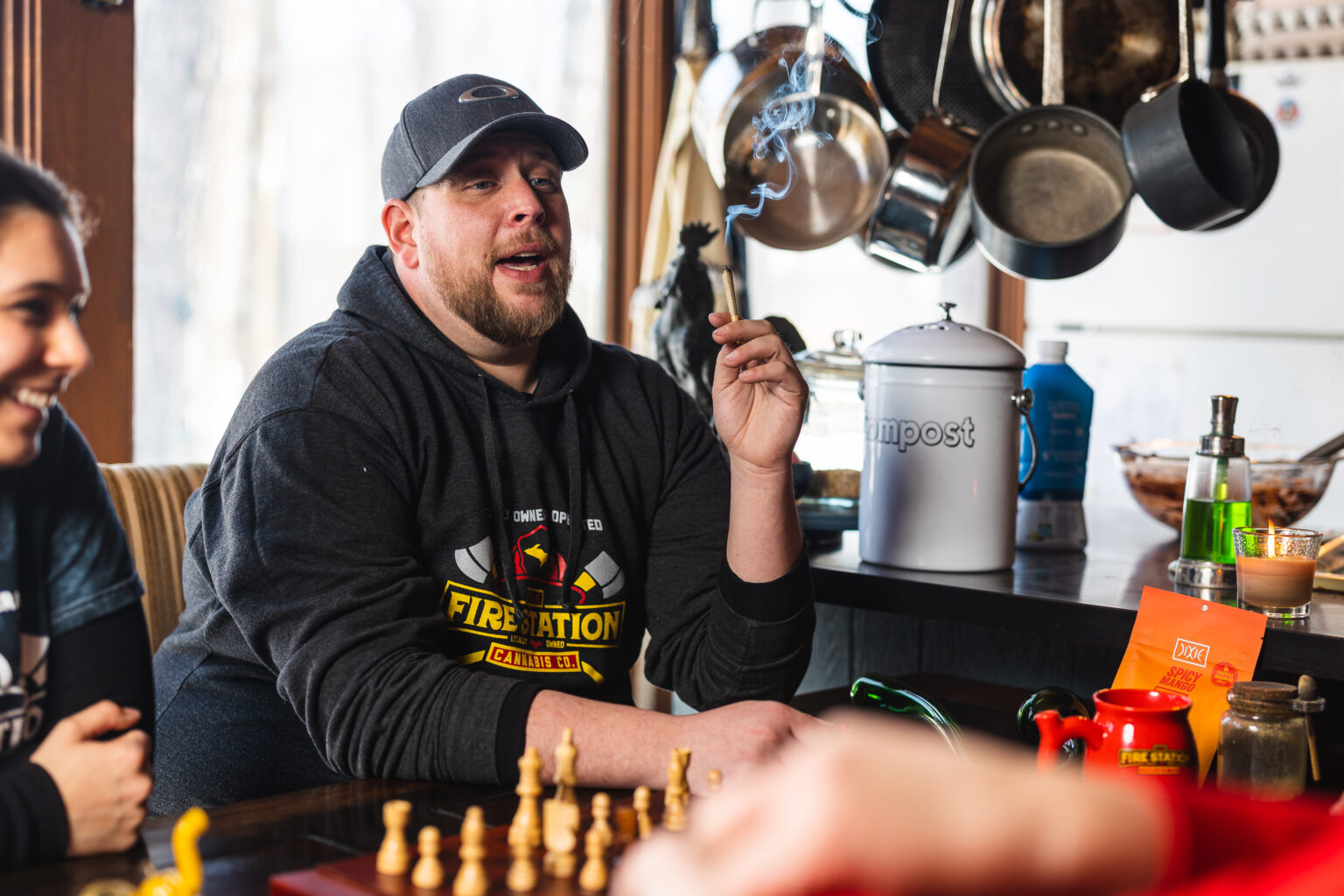 Step 6
Sit back, relax, smoke a joint while your brownies bake.
Step 7
Test to make sure the brownies are cooked through using a toothpick. If they pass the toothpick test, serve....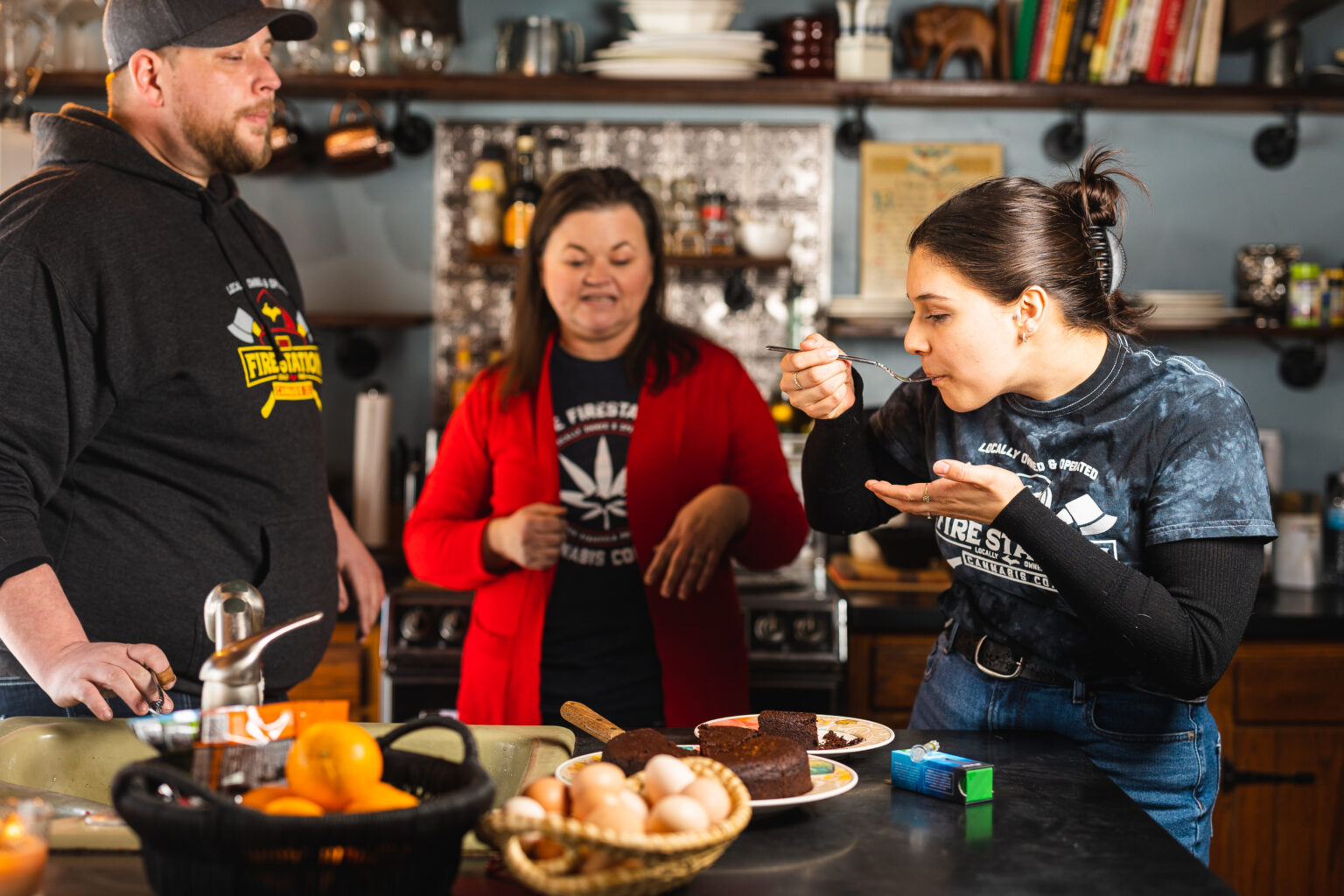 Infuse your baked goods with these TFS-approved products
The Fire Station Cannabis Co. carries a variety of products that can be infused in your home baked goods. Explore some of our top recommendations using the links below. Please note that all links direct you to the U.P. Wide Delivery menu.
Cannalicious Traverse City Cherry Distillate Dart
Fruity and potent, this is for all cannabis lovers! It makes a great addition to baked goods such as brownies, cakes and pies
Detroit Edibles Cannabis Infused Peanut Butter
Detroit Fudge Company Peanut Butter is packed with nutty goodness. Perfect for any snack or infused into your peanut butter-flavored baked goods, you're sure to enjoy the creamy and delicious taste of crushed dry roasted peanuts and 100mg of THC.
Magic Edibles Magic Drops Lemon Tincture
The 200mg Magic Drops are a perfect addition to any day! Just add a few drops in any beverage or smoothie, and sip up! Its refreshing, adds flavor, and gives you a great psychoactive and body affect.
Whether you're shopping for yourself or your loved ones, we know you'll find plenty of inspiration in this guide to make your holiday season festive AF.
Gifts for every budget
Why weed is the best gift
Flavors of the season
The Flower Shop
Recipe: Mint Chocolate Weed Brownies
New and noteworthy products
Gifts for people you love
Stocking stuffers
Holidaze deals
You might also be interested in...
Blog
Products to check out at The Fire Station this holiday season. The Fire Station's holiday gift guide is packed with a wide variety of products.
Read More »
Blog
On a budget? We got you. Shopping on a budget this year? No problem! In this article we rounded up a few customer favorites for
Read More »
Stay up-to-date with The Fire Station
Sign up for official communications from TFS and get updates on our promotions, events and other content tailored to you.