Welcome to TFS Houghton, The Fire Station's Keweenaw Peninsula location. Here you can expect a wide selection of recreational cannabis products, competitive prices, and exceptional customer service. Our store is conveniently located at 906 Razorback Drive and open daily from 8AM-8PM.

Whether you're looking for flower, concentrates, ediblies, or a gift for your best bud, we have something for everyone. Plus, our knowledgeable and friendly staff is always ready to answer any questions you may have to help make your shopping experience as pleasant as possible. So stop by and see what we have in store for you in Houghton!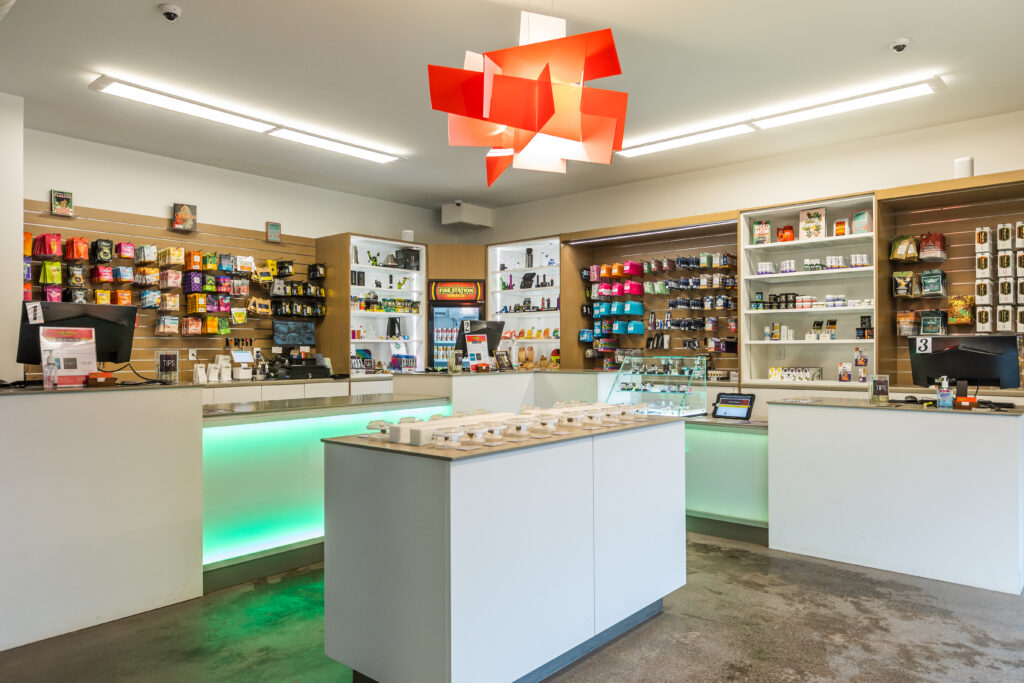 Looking for the best deals and specials when shopping at our Houghton location? We've got you covered! Our store offers a variety of discounts, and special offers to help you save money while shopping.
Rewards that add up. Members of the TFS Cannabis Club receive exclusive discounts and points for every dollar spent.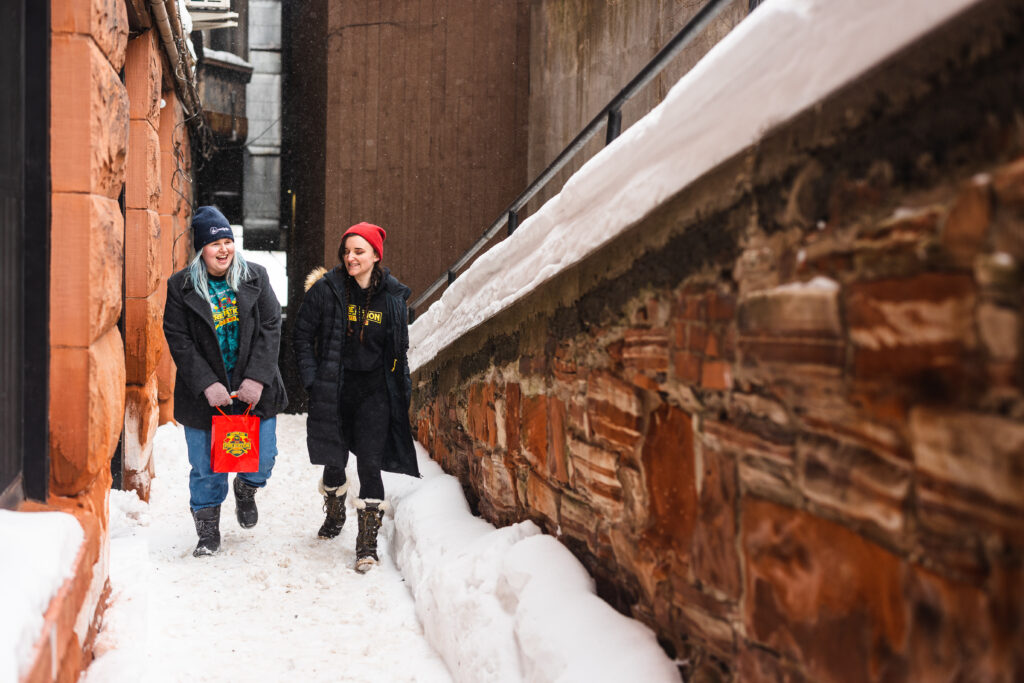 Involved in our community
Supporting our local communities is an important value at TFS. We're always striving for ways to work within our local communities by finding ways to give back and make a positive impact.
TFS is proud to sponsor the following Keweenaw and Houghton community events:
Copperdog 150
Bridgefest
Jester's St. Patty's Day Birthday Bash
Parade of Nations
Copper Country Volunteer Fireman's Association Tournament
Copper Harbor Trails Club
Meet the Fire Fam: Mike Marcotte, General Manager
What's your favorite part of your job at TFS?
The people and the vibes. Our staff in Houghton is phenomenal. Everyone comes to work each day with a smile, everyone does what they can to contribute, and we all work together so well. Training in Marquette and Negaunee, I could see the same thing. Everyone was so positive and wanting to help! Truly Fire Fam!
The customers are also overwhelmingly positive and if not, it's great to be able to be a part of making their days better. It's a pleasure to work in an environment where everyone wants to be there!
What's one thing that has surprised you about your job, the people you work with, or the customers you've helped?

There's a whole lot more to selling weed than what it looks like on the surface. All of the regulations and compliance is much more than I had expected it would be. Also, the variety of customers that come in! Weed is for everyone!

The Fire Station Cannabis Co. is built around providing top notch cannabis products to the Upper Peninsula and surrounding areas. Our team works collaboratively to ensure our customers have excellent experiences and stock our shelves with quality products that are available at a price you are happy with.
TFS is committed to de-stigmatizing cannabis by being passionate about cannabis and the positive effects it can provide to our communities.
TFS Houghton's MeKenzie Storhok voted Michigan Green State's 2022 Budtender of the Year
TFS Houghton's MeKenzie Storhok was voted 2022 Budtender of the Year in the Michigan Green State Reader's Choice Best of the Best 2022 Awards.
She was one of five finalists for the annual Michigan Green State cannabis industry award that recognizes the outstanding work of budtenders.
Congratulations, MeKenzie! 
More About The Fire Station Cannabis Co.
The Fire Station Cannabis Co. is a family owned retail company that operates across Michigan's Upper Peninsula. Owned by two U.P. residents — Logan Stauber and Stosh Wasik — The Fire Station prides itself in being a local business that provides exceptional customer service and excellent pricing on cannabis products. The company was established in 2019 and currently has eight retail locations across the U.P.: Hannahville, Houghton, Iron River, Ishpeming, Marquette, Munising, Negaunee, and Sault Ste. Marie.
You might also be interested in...
Blog
Whether you're a frequent high flyer or an occasional shopper, we're here to let you in on a few secrets that will save you some
Read More »
Blog
The Fire Station Cannabis Co. (TFS) was named the fifth Best Cannabis Company to Work For (Retailer) by the Best Companies Group and Cannabis Business
Read More »
Stay up-to-date with The Fire Station
Sign up for official communications from TFS and get updates on our promotions, events and other content tailored to you.