Cannabis + butter = Cannabutter
Prep time: 10-15 minutes
Cook time: 2.5-3.5 hours, based on preference
What is Cannabutter?
As the name suggests, cannabutter is a combination of cannabis and butter, and is made by infusing butter using cannabis. After infusion, you can use the "weed butter" to make a number of foods. It is most commonly used to make cannabis-infused edibles, particularly baked good like brownies, cookies, and Rice Krispy treats.
Cannabutter can be used to infuse savory dishes as well, such as pastas and sauces, breads, potatoes, and soups. You can also use cannabutter in place of regular butter in boxed recipes such as boxed brownie and cake mix, mac n' cheese mix, stuffing, and more. Get creative! Any recipe that calls for butter can be turned into an infused treat.
If you want to make your cannabutter last, you can also use a mixture of both regular butter and cannabutter. For example, if a recipe calls for 4 tablespoons of butter, you can use 2 tablespoons of regular butter and 2 tablespoons of cannabutter for a milder psychoactive effect.
Disclaimer: The Fire Station is not responsible for an individual's misuse or misunderstanding of the instructions to cook with THC. This information is not proprietary to TFS, and results may vary depending on the individual's cooking ingredients and equipment. 
What is "decarboxylation," and why is it necessary?
Before making the cannabutter, you will need to decarboxylate the cannabis. The process of decarboxylation, or "decarbing" the cannabis, refers to the process of heating the cannabis to activate the cannabinoids in the plant. This coverts the THCA in the plant to THC, an in turn activates the plant's psychoactive compounds. Decarbing is a necessary step in the process of making cannabutter. Skipping this step will result in butter that has little to no psychoactive effect.
Some recipes call for putting cannabis directly into a sauce pan with melted butter, heating it up while stirring, and straining out the cannabis, but this method is much less effective and will result in a butter with little to no potency, and a strong weed taste.
"I've made this cannabutter a few times myself, so I am very excited to share it with the Fire Fam!"
1. Homemade cannabutter can be difficult to accurately dose. If you are a less experienced cannabis user, or would like milder effects, you can use less cannabis. A good rule of thumb is to use a 1:1 measurement of butter to cannabis. For example, 1 cup of butter to 1 cup of cannabis. If a 1:1 ratio seems too strong, you can try a 1/2 cup of cannabis to 1 cup of butter. If you would like a stronger cannabutter, try use 1 and 1/4 cups ground cannabis to 1 cup of butter.
2. Many variables are at play when infusing butter with cannabis. There is no exact science or formula to homemade recipes like these. The potency of your cannabutter depends on a few factors: THC content and potency of the cannabis you're using; how long you heat it in the oven and on the stove; and the temperature while infusing on the stove.
3. It can be hard to know exactly how strong your cannabutter is without trying a small amount. To test the potency, try spreading 1/4 or 1/2 teaspoon on a snack to start. Wait 45 minutes to an hour to see how the dose affects you, and decrease or increase your dosage accordingly. This way you can find your baseline dose.
4. To make a large batch of infused food, take your baseline dose and multiply it by however many servings you desire. For example, if your personal baseline dose is 1 teaspoon of cannabutter, and you'd like to make a batch of 10 brownies, you will want to add 10 teaspoons of cannabutter to your brownie mix. This will ensure that each brownie is infused with at least 1 teaspoon of cannabutter.
What you'll need
Materials needed:
Baking sheet
Parchment paper
Oven
Wooden spoon
Saucepan, stock pot, or slow cooker
Cheesecloth or mesh strainer (cheesecloth works best, do not use paper towel or kitchen rags, as this will absorb all of your butter)
Container for cannabutter (tupperware or mason jars work best)
Cannabis grinder (optional)
Kitchen thermometer (optional)
Refrigerator
Ingredients needed:
1 cup of unsalted butter (2 sticks)
1 cup water
1 cup of decarbed cannabis flower (roughtly 7-10 grams)
Tip: For baking, best idea to use shake.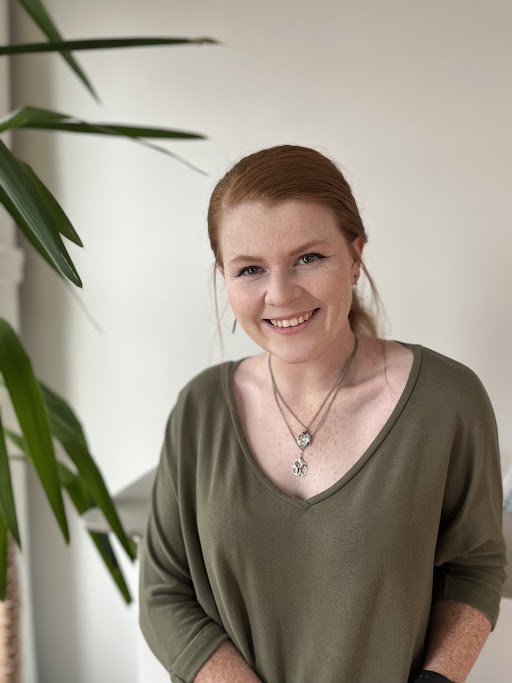 Lindsay's recommendations
For baking, I tend to lean towards true indicas and indica dominant hybrids. This doesn't mean sativa and sativa leaning strains can't make good cannabutter, but when I've tried with sativa flower, the butter just isn't as potent. Honestly as long as the flower has a THC % above 10%, it will make good cannabutter.
Here are my product recommendations for this recipe:
Flower:


Do-Si-Do's (Indica) : High THC content at around 20%- 30%. This strain is suggested by multiple sources as a great strain for baking, as it has the dominant terpenes of Limonene and Linalool which won't overpower the butter with a strong weed taste. Sweet and flowery. In my opinion, this would be the best stain from our menu to use for the butter.



Kitchen Sink (Hybrid) : Aroma of vanilla, and the dominant terpene is Myrcene which improves the onset of THC psychoactivity. 
Shake:
Kush Cake (Indica): Aroma of vanilla, and a high THC content.



Dedication OG (Indica): One of the parent plants is OG Kush which is widely suggested as one of the best strains for cannabutter. Sweet and clean herbal earthy smell. 



White Runts (Hybrid)

: This flower has long lasting effects, and a higher THC content. Has citrusy and sweet flavors and aromas. 
Step 1: Decarb your cannabis
Preheat oven to 245°

F

Cover your baking sheet with parchment paper. Loosely break up your 7-10 grams of cannabis and spread evenly on the baking sheet.

Heat the oven for 30-40 minutes, mixing every 10-15 minutes to evenly heat all the flower. This low heat approach will better preserve the cannabinoids and terpenes in the plant.

Note: If you're in a crunch for time, you can set your oven to 300

°

F and heat the flower for 10-15 minutes, although you run the risk of a less potent cannabutter with a strong weed taste.
Step 2: Grind or break up your cannabis (or buy shake)
A grinder is a big help, but it is not necessary for this step. Once your flower is done heating, grind or break down the cannabis to roughly the same consistency.
Note: You will need to strain this flower. Anything that is ground smaller than the space in your cheesecloth or strainer will end up in your finished product – take care to make sure the flower isn't ground or broken up too fine.
Step 3: Melt your butter
On low heat, melt 1 cup of butter in your saucepan, stock pot, or slow cooker. To help it melt quickly, cube the butter before putting it in the pan/pot.
Add 1 cup of water. The butter does not need to be fully melted. Adding water helps regulate the temperature of the mixture, and prevents the butter from burning.
Step 4: Add your cannabis
Once the butter has melted, add your decarbed cannabis directly to the butter.
Step 5: Simmer
On a low heat, between 160

°

F and 200

°

F, simmer the mixture. You can use a kitchen thermometer to make sure the mixture doesn't overheat. Do not exceed 200

°

F. Higher temperatures may burn out the cannabinoids. This mixture should never come to a full boil.
Simmer for 2-3 hours, occasionally stirring.
Step 6: Strain your mixture
Place your strainer or cheesecloth over the top of your tupperware or jar. Pour the mixture into your container through the strainer or cheesecloth.
Note: Do not use paper towel or kitchen towels to strain, as these will absorb all the butter you're working so hard to make.
Note: Do not squeeze out every bit of butter. This is tempting but squeezing or pressing the cannabis to get the butter out will add chlorophyll to the butter, giving it a bitter plant taste.
Let the strainer or cheesecloth drip until you have collected as much as you can without squeezing or pressing the flower.
Step 7: Refrigerate
Place your container of butter in the fridge. Let is solidify before using, ideally overnight.
If excess water forms at the bottom of your container, remove the cannabutter with a knife and drain out the water.
Step 7: Enjoy!
You've completed all the steps and it's time to enjoy your homemade cannabutter!
You might also be interested in...
Blog
Mint chocolate pot brownies? Yes, please! We tested out a TFS approved recipe for brownies using the Mint Chocolate Distillate Dart. Follow along with our
Read More »
Blog
Here's a quick start guide to recycling and repurposing TFS cannabis packaging. So you consume daily, or weekly, or monthly, and you've started to notice
Read More »
Stay up-to-date with The Fire Station
Sign up for official communications from TFS and get updates on our promotions, events and other content tailored to you.