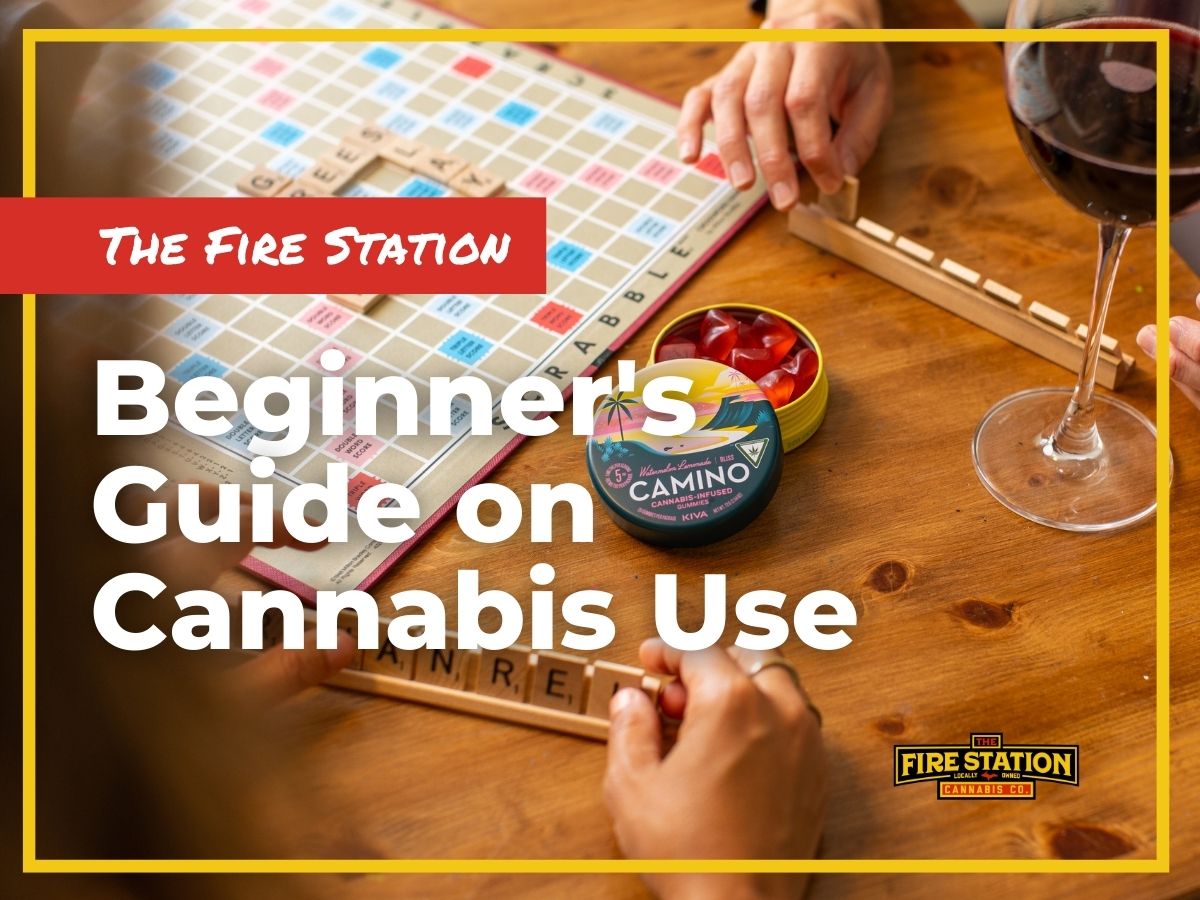 Weed, pot, grass, marijuana, mary jane, ganja, flower – there are many ways to refer to cannabis and, surprisingly, many ways to consume cannabis too. The number of consumers are increasing, with more and more states legalizing marijuana for either medical or recreational use.
This article will give you a brief introduction to the new and exciting world of cannabis and help you understand if it's right for you.
Types of cannabis
Cannabis originated from the hemp plant thousands of years ago. New variations of the plant have been developed and cross-bred by humans, and these variations are known as "strains" or "strands".
There are three main plant types: indicas, sativas and hybrids. Each plant type has a different chemical composition which results in a different type of "high" for the consumer.
Indicas give more of a body high – think relaxation and sleepiness.
Sativas are the opposite of indicas, and give more of an energetic and sociable high.
Hybrids are a mix of both indica and sativa and can give both types of high, depending on the chemical composition of the flower. Most plants are now hybrids due to breeding and that's why you might see "sativa-dominant" or "indica-dominant."
Categories of cannabis
There are 5 main categories of cannabis: flower, vaporizers, edibles, topicals and infused drops.
Flower is just as it sounds and can be either indicas, sativas, or hybrids. TFS offers a range of prices from premium indoor flower, down to "shake" and "trim" which are more budget friendly options. Flower is typically consumed through pipes or joints (which you can make at home, or buy them pre-rolled at TFS).
Vaporizers are commonly used because they are easy for first-timers and convenient for experienced consumers. Vape pens use cartridges ("carts") or pods which are filled with cannabis oil.  TFS sells several different brands and types of vaporizers, including carts, pods and disposables.
Edibles are any food or drink that has been infused with cannabis. TFS sells a wide variety of edibles, from gummies and chocolates, to baked goods, drinks, capsules and sublingual products. You can even buy cannabis concentrates in store and bring them home to make your own cannabis-infused treats.
Topicals are cannabis-infused products like patches, lotions, creams or rubs. Rather than giving a "head high," topicals have no psychoactive effects and provide a more localized effect wherever placed on the skin.
Infused drops are cannabis-infused liquids which enter into the bloodstream almost immediately when placed under the tongue. TFS offers a variety of flavored and unflavored infused drops, and both indicas and sativas.
Ways to consume
There are three different common ways to consume cannabis: by mouth, inhalation and topicals.
To consume by ingestion, consumers will turn to edibles and infused drops. For beginners, this might be a good (and delicious) place to start.
To consume by inhalation, consumers will use pipes, bongs, joints, blunts, or even hookahs. Vaporizing with vape pens and cartridges is another popular inhalation method.
To consume by topical, consumers will apply transdermal patches or creams to their skin. 
Potential effects and benefits
Some of the most commonly discussed marijuana benefits in scientific research today are:
Pain management, including: arthritis, fibromyalgia, endometriosis and migraines, reduced inflammation including Crohn's disease, irritable bowel syndrome and rheumatoid arthritis
Neurological and mental disorders including; anxiety, epilepsy, multiple sclerosis, Parkinson's disease, post-traumatic stress disorder (PTSD), and Tourette syndrome
Sleep management for insomnia (via healthline.com)
Recreationally speaking, some of the potential effects of cannabis use are calmness, happiness, relaxation, energy, sleepiness, focus, creativity, inspiration and more.
Tips for beginners (everyone has to start somewhere, right?)
Consider starting with edibles or infused drops.
They are easy to consume – all you have to do is eat, drink, or put a drop under your tongue and wait for the effects to hit! Remember, low and slow. Start with a low dose and wait several hours to feel the effects before taking more.
Talk to your TFS budtender!
They are experienced and knowledgeable on the product categories and ways to consume and can provide recommendations based on the experience you're looking for.
Know that everyone's experience is different.
Just like our bodies metabolize foods differently, the same is true for consuming cannabis. Your best bet is to stick to the recommended dosing shown on product packaging and as recommended by your budtender.
Talk to your doctor before you shop.
If you think cannabis can help you medically, talk to your doctor to better understand your options.
Discount for new customers!
New to The Fire Station? Take $10 off your first purchase. Discount will be applied at the time of checkout. Not stackable with other discounts.
Join The Fire Station Cannabis Club
Members of the TFS Cannabis Club receive exclusive discounts and points for every dollar spent. Create an account and be gifted 150 points, just for signing up.