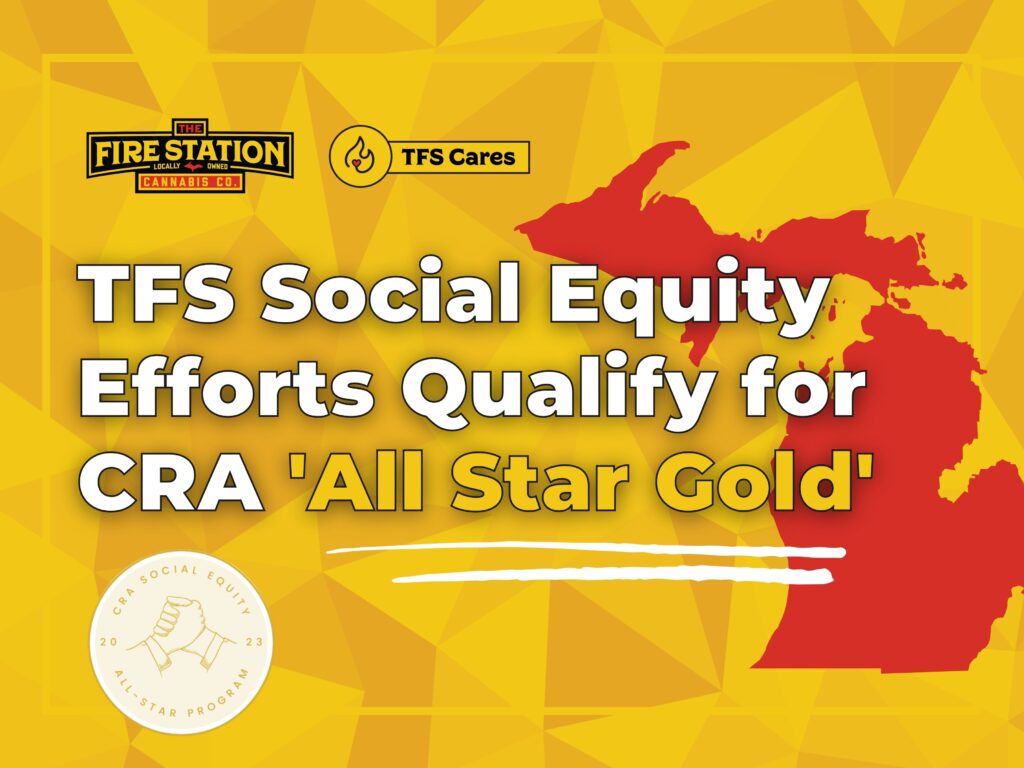 The Fire Station Cannabis Co. (TFS) achieved gold-level status in the Michigan Cannabis Regulatory Agency's (CRA) Social Equity All-Star program. TFS had to meet the CRA's criteria to receive this prestigious status and submit their social equity, corporate spend, and community reinvestment plans for approval.
TFS is one of nine cannabis businesses within the State of Michigan to receive this status, and the second in the Upper Peninsula.
Relevant links:
"We are so proud to announce that TFS has achieved this milestone. Our organization works hard to ensure that we hold true to our values, and we feel that receiving the gold level status exemplifies our commitment to carrying out intentional social equity work."
More About the CRA's Social Equity Program
The CRA's Social Equity Program is a provision under the Michigan Regulation and Taxation of Marihuana Act (MRTMA) to promote and encourage participation in the cannabis industry by people from communities that have been disproportionately impacted by marijuana prohibition and enforcement and to positively impact those communities. The Social Equity All Star Program was announced by the CRA in May of 2022 as a means of encouraging proactive participation by adult-use licensees throughout the state in the Social Equity program.
To qualify for the gold level of the Social Equity All-Star Program, The Fire Station had to meet the silver level requirements, publish its community reinvestment plan on the CRA website, and attest to its implementation. The community reinvestment plan had to detail The Fire Station's volunteer time and donations to organizations, non-profits, and charities which positively impact any of the groups in these categories:
Geographic communities

that the CRA has identified as disproportionately impacted.

Racial/ethnic minorities, women, veterans, Native American tribes, LGBTQ, people with disabilities, and returning citizens.

Some unique attributes of The Fire Station's plan include partnering with Northern Michigan University to establish an annual scholarship for a student from one of the CRA's identified communities who is studying in a cannabis-related degree program, providing Diversity in the Workplace training to all organizational leadership, and implementing a volunteer time off policy for qualifying full-time and part-time employees to participate in social equity initiatives. In addition, TFS's Human Resources Director, Carlee Wasik, serves on the CRA's Diversity, Equity and Inclusion Workgroup (DEIW). This group meets once a month and works to guide the CRA on issues related to diversity, equity and inclusion while empowering their stakeholders.
More About The Fire Station Cannabis Co.
The Fire Station Cannabis Co. is a family owned retail company that operates across Michigan's Upper Peninsula. Owned by two U.P. residents — Logan Stauber and Stosh Wasik — The Fire Station prides itself in being a local business that provides exceptional customer service and excellent pricing on cannabis products. The company was established in 2019 and currently has eight retail locations across the U.P.: Hannahville, Houghton, Iron River, Ishpeming, Marquette, Munising, Negaunee, and Sault Ste. Marie.
You might also be interested in...
Blog
3 ways cannabis impacts our community There are many stereotypes that still exist today when society refers to cannabis and those who consume. With over
Read More »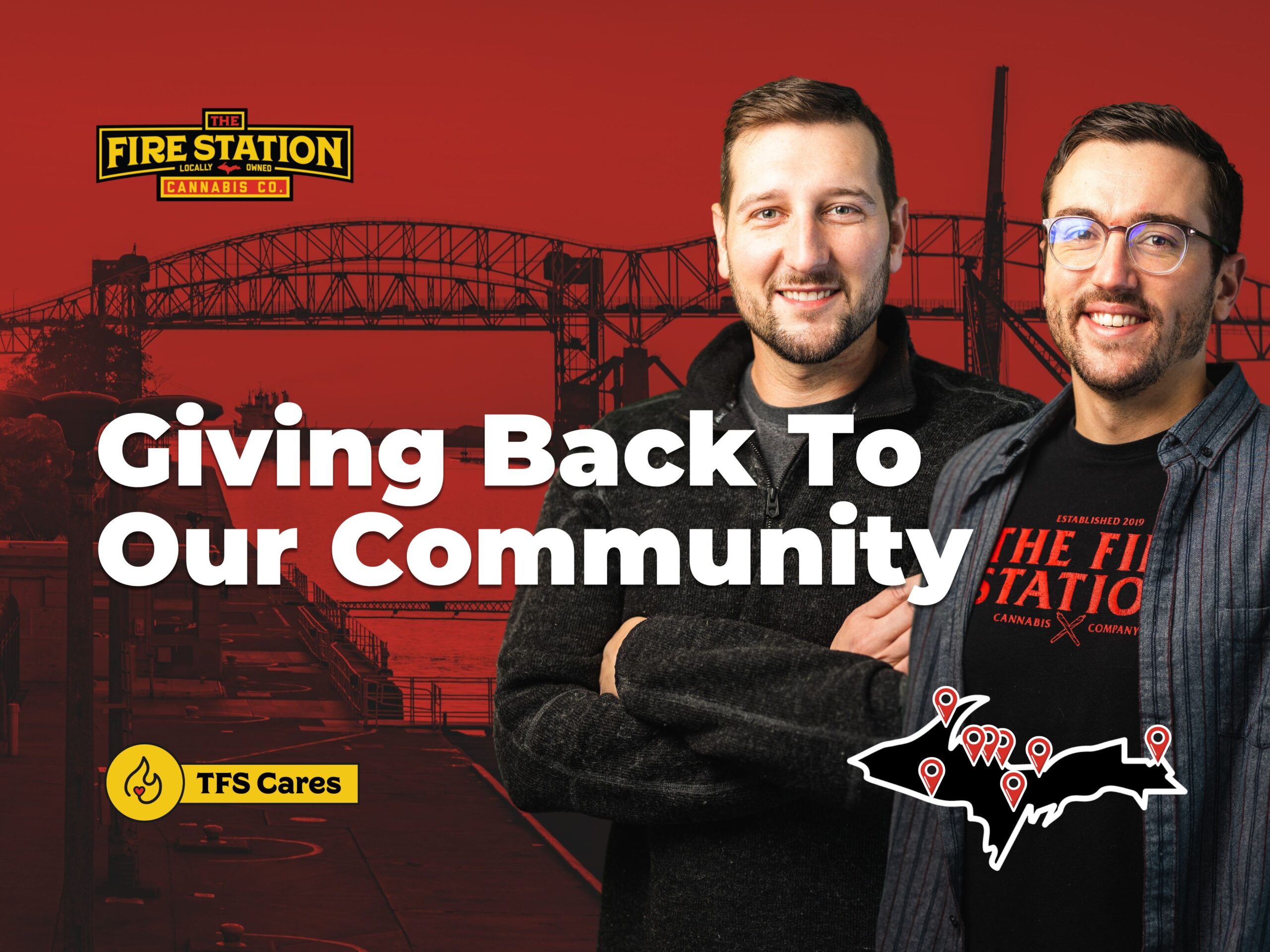 News
Giving back every day. In the Upper Peninsula, community is everything. The Fire Station (TFS) understands this, which is why we have made it a
Read More »
Stay up-to-date with The Fire Station
Sign up for official communications from TFS and get updates on our promotions, events and other content tailored to you.