Best. 420. Deals. In. Michigan!
The Fire Station Cannabis Company was voted by fans 'Best 420 Deals' in Michigan in the 2022-23 Michigan Green State Reader's Choice Awards! Here are some of the 420 deals you can expect to see from us this year:
30% off store-wide
BOGO Dixie & Wyld
And many more!


Here are a few other things we'll be doing in honor of 420:
Released a 2023 Spring Catalog – hard copy in stores and digital copies are available. Read here.
Hosted a 420 Poster Contest

– Shop in-store with us 4/18-4/20 to receive your free copy of the winning poster!

Launched our official mobile app

– available for download in the Apple App Store and on Google Play.

Hosting a Zenco from Atlas and Strait-Fire giveaway at each store – read our blog post, stay connected on our social media, or ask about it in our stores.
And more!
 
Upper Michigan's Best Recreational and Medical Marijuana, Delivered to Your Door
The Fire Station Cannabis Co. offers FREE delivery across the entire Upper Peninsula! Enjoy free, discreet delivery with any pre-tax order of $125 or more (or $75 for region 6 customers only). 
All delivery orders must be placed through our Negaunee location and require cash upon delivery. Debit and credit cards are not currently accepted.
More About The Fire Station Cannabis Co.
The Fire Station Cannabis Co. is a family owned retail company that operates across Michigan's Upper Peninsula. Owned by two U.P. residents — Logan Stauber and Stosh Wasik — The Fire Station prides itself in being a local business that provides exceptional customer service and excellent pricing on cannabis products.
The company was established in 2019 and currently has eight retail locations across the U.P.: Hannahville, Houghton, Iron River, Ishpeming, Marquette, Munising, Negaunee, and Sault Ste. Marie.
You might also be interested in...
Blog
Whether you're a frequent high flyer or an occasional shopper, we're here to let you in on a few secrets that will save you some
Read More »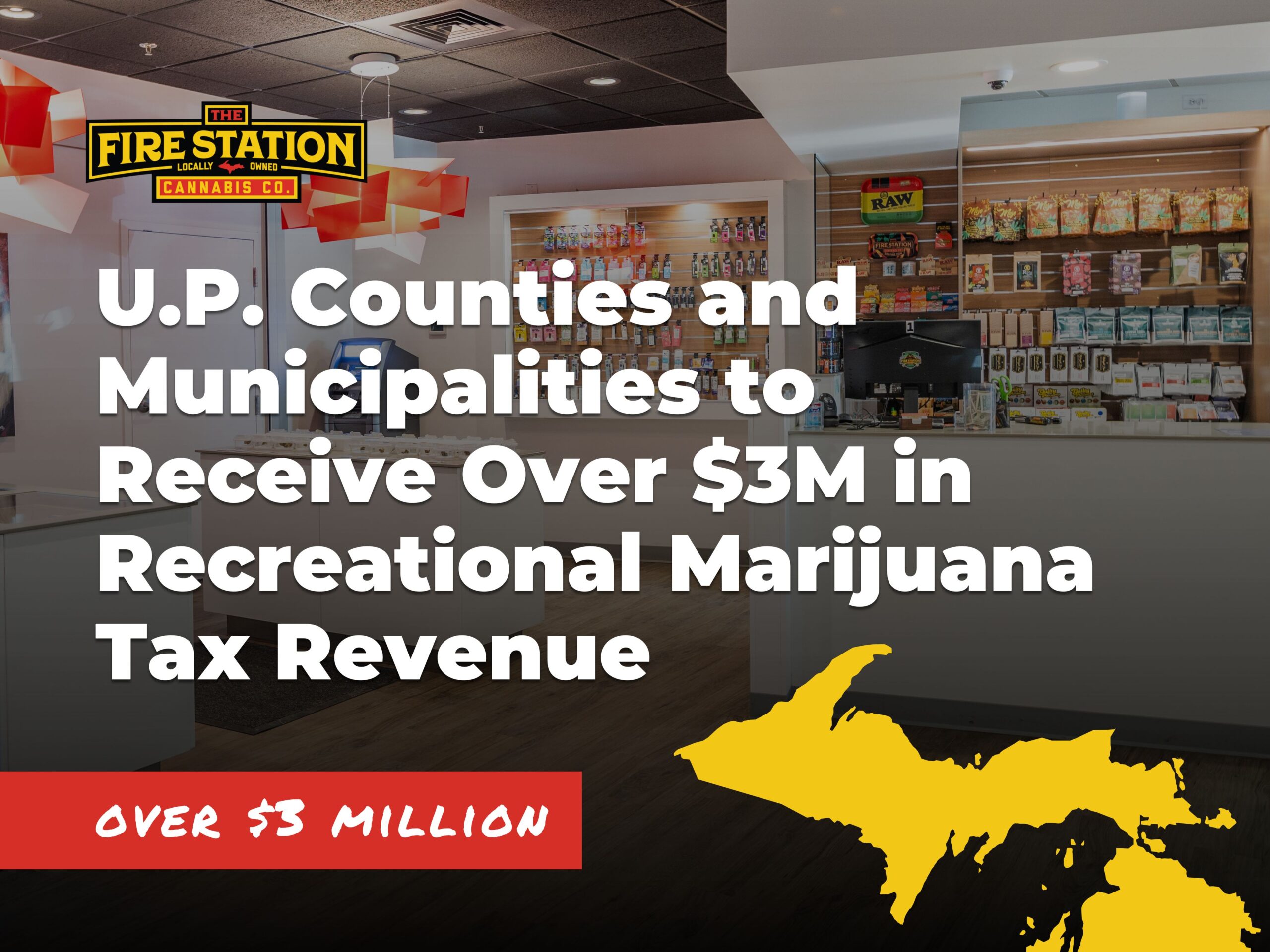 Blog
In March 2023, the Michigan Treasury will distribute $59.5 million to 160 local municipalities and 64 counties that allowed retail marijuana sales during fiscal year
Read More »
Stay up-to-date with The Fire Station
Sign up for official communications from TFS and get updates on our promotions, events and other content tailored to you.