Proud to be the U.P.'s original cannabis store.
The Fire Station Cannabis Company was voted by fans 'Best Recreational Cannabis Retailer' in the 2022-23 Michigan Green State Reader's Choice Awards!
We are honored to be voted in this category, and while we know you have many options to choose from when it comes to retail shopping, we appreciate your choice to come to The Fire Station.
Read more about us below.
Know us already? We won't waste any more time, start shopping!
We have 8 store locations across Michigan's Upper Peninsula.
Currently, you can find us in Marquette, Negaunee, Ishpeming, Houghton, Iron River, Hannahville, Munising and Sault Ste. Marie. We do have plans for expansion and will be sure to update you when we have more details to share!
Our loyalty program, TFS Cannabis Club, is highly loved by our customers.
When our customers sign up, they earn points for every dollar spent. Those points can be redeemed on future purchases. Customers can also get rewarded for referring their friends to The Fire Station, on their birthday and on their anniversary with us!
Upper Michigan's best recreational and medicinal marijuana delivered right to your door.
Don't feel like leaving your home? We deliver! Snowstorm headed your way? We deliver! Our free and discreet delivery service is reliable and highly used by our U.P. wide customers.
Voted the 5th Best Cannabis Company to Work For in the U.S.!
Did you know? The Fire Station is family-owned and operated. Our staff are friendly, helpful people who are in the business of helping people feel good. As a local employer of over 170 people, it is our priority to ensure our employees feel empowered to make decisions across the organization.
Deals, deals and more deals.
We are constantly offering new and thoughtful deals and promotions that help you save a little extra cash at check out. We offer bulk deals, community deals, vendor day deals, store-specific deals, daily deals, and holiday- and event-specific deals. Check them out any time at thefirestation.com/deals.
"Gave that 'small town' shopping experience. There was a little bit of everything."
"Been a customer for awhile they are always cool and have my order ready quickly."
"I absolutely love shopping here. They will do what they can to keep customers happy. I love their deals."
You might also be interested in...
Blog
Whether you're a frequent high flyer or an occasional shopper, we're here to let you in on a few secrets that will save you some
Read More »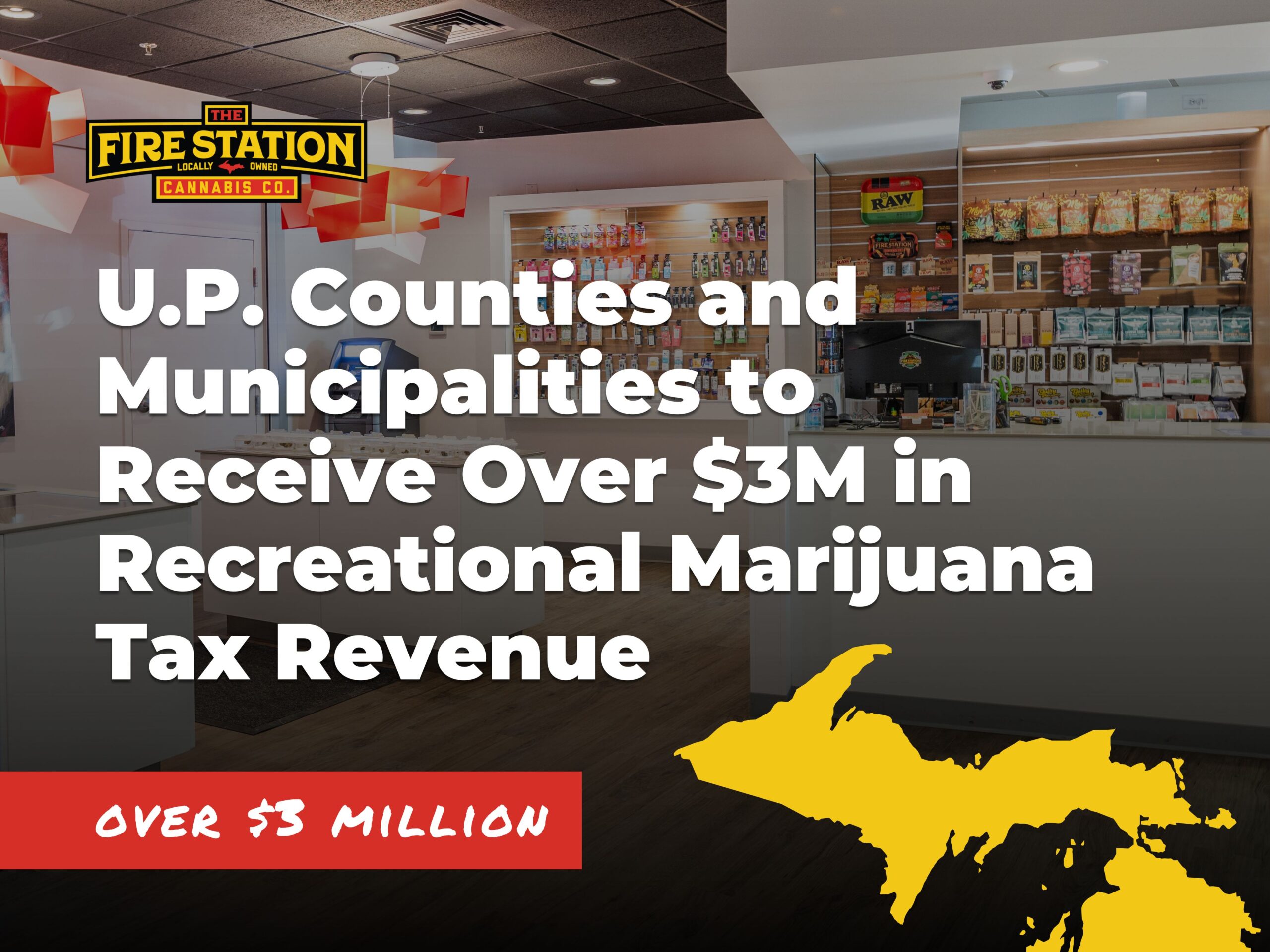 Blog
In March 2023, the Michigan Treasury will distribute $59.5 million to 160 local municipalities and 64 counties that allowed retail marijuana sales during fiscal year
Read More »
Stay up-to-date with The Fire Station
Sign up for official communications from TFS and get updates on our promotions, events and other content tailored to you.