Over 60 TFS employees displayed acts of kindness. ❤️‍🔥
The Fire Station Cannabis Co. participated in Spread Goodness Day company-wide for the second year in row, spreading goodness across the Upper Peninsula. Spread Goodness Day is a global day of goodness that was celebrated on March 10, 2023. This year, TFS had over 60 full- and part-time employees display acts of kindness for coworkers and strangers alike.
Most notably was a Hannahville Indian Community Elder's Luncheon organized entirely by the TFS Hannahville staff. Nearly 50 elders attended the luncheon to enjoy home cooked dishes that were prepared by TFS employees. This was the second year that TFS Hannahville provided a luncheon in the spirit of Spread Goodness Day.
Other acts of kindness that TFS staff participated in throughout the week included baking treats for coworkers, buying a stranger's meal, picking up trash in the community, volunteering at animal shelters, and more!
More about the TFS Cares program
Employee participation in Spread Goodness Day is a part of TFS Cares, a program where The Fire Station gives back to the communities where it operates through community engagement, sustainability, social equity, and philanthropy.
For more information or if you have ideas of how to partner with TFS Cares, please contact Lauren at lrotundo@thefirestation.com.
"Business aside, the Fire Fam is a strong-bonded group of just really, really good people. It makes me smile to not only participate in this event, but to see how excited my co-workers were to participate in it as well."
You might also be interested in...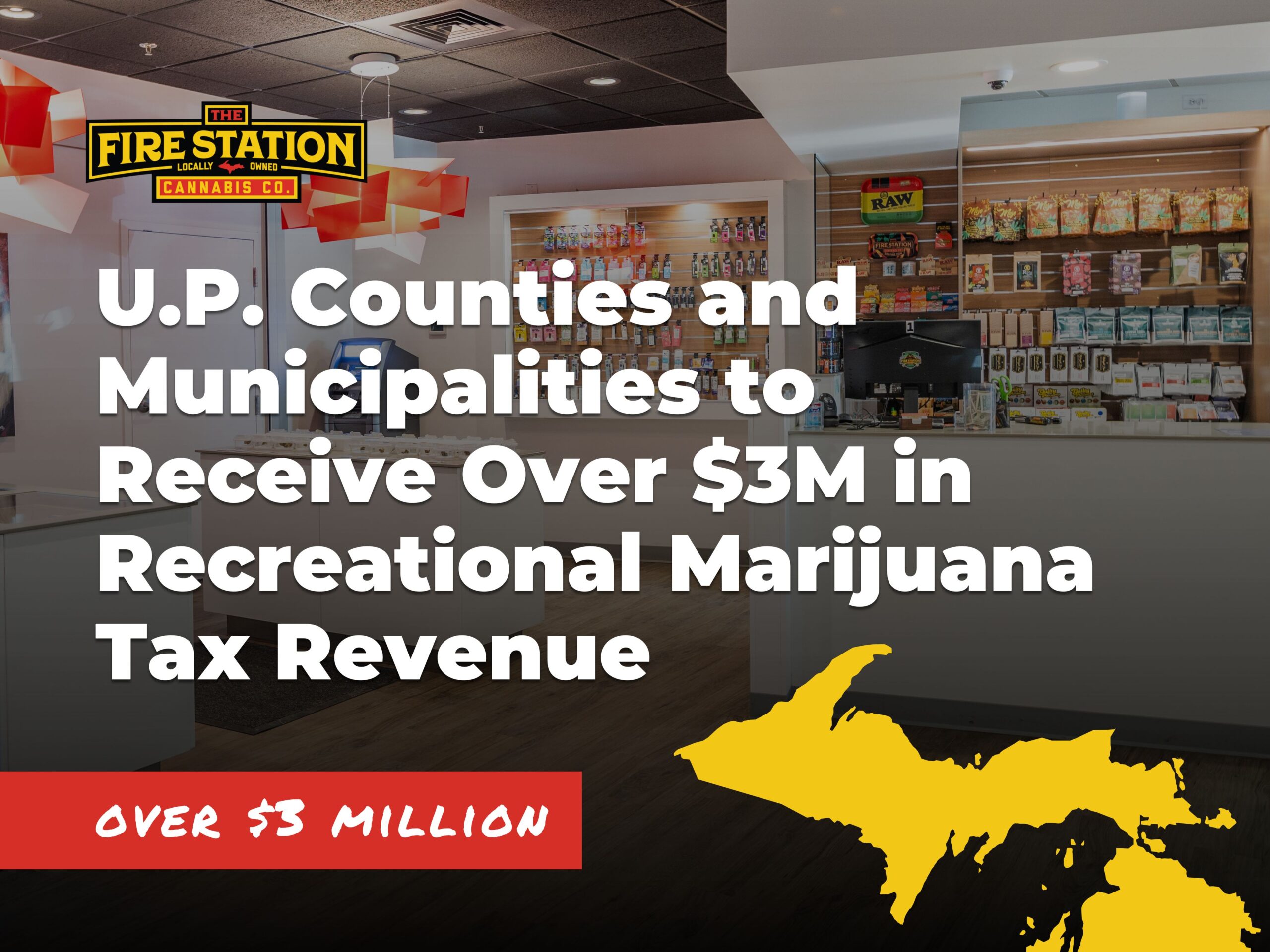 Blog
In March 2023, the Michigan Treasury will distribute $59.5 million to 160 local municipalities and 64 counties that allowed retail marijuana sales during fiscal year
Read More »
News
The Fire Station Cannabis Co. (TFS) achieved gold-level status in the Michigan Cannabis Regulatory Agency's (CRA) Social Equity All-Star program. TFS had to meet the
Read More »
Stay up-to-date with The Fire Station
Sign up for official communications from TFS and get updates on our promotions, events and other content tailored to you.