"Have you heard of CBD?" This is a question that I find myself asking customers more and more when talking about cannabis in our budroom. My name is Emma Juntunen. I work at The Fire Station in Houghton, Michigan, as a Packer. My goal is to teach you a little bit about the difference between CBD, CBN and CBG.
CBD, which is short for "cannabidiol," is a great introduction to the other two cannabinoids coming into the limelight – CBN and CBG. While most people are getting comfortable with the idea of CBD, they often get overwhelmed or confused when I start throwing these other letters in. All three have uses and effects that the average cannabis user could potentially benefit from.
CBD, CBN, CBG, and THC are compounds that are found in cannabis called cannabinoids. However, unlike THC, these other cannabinoids are non-psychoactive and will not make you high. These compounds can be purchased at other locations since they are not THC, however, we do recommend you purchase from a dispensary. Products found in dispensaries are tested by state-approved labs and will typically be labeled, with dosing instructions. Cannabinoids are absorbed through cannabinoid receptors in our endocannabinoid system, which can affect physiological processes like mood, appetite, and memory. 
So, now that you have a brief knowledge of what a cannabinoid is, let's start with the one that is most common and more well-known: CBD.
CBD is widely talked about within, and even outside of, the cannabis industry. It's known for helping with pain management and relaxation. It is also known to help with mood disorders such as PTSD, anxiety, and depression. A big misconception that many people have is that CBD will work right away the first time you use it. Usually, CBD doesn't work like that. For best results, CBD should be used in regular doses every day for long-term use. If you are interested in trying out CBD, one of my favorite products is WYLD CBD gummies. These gummies come with or without THC.
CBN is another cannabinoid that's been getting attention in the cannabis industry. CBN is most commonly used as a sleep aid and is found in many edibles and oil drops that are made for sleep. However, according to Leafly, CBN is not a sleep aid unless it is paired with THC. Less commonly known, CBN has also been shown to help with chronic pain and arthritis. Just like CBD, CBN is going to be most useful when taken regularly. Want to try CBN? My favorite CBN product is the High Life Farms Terra Bites Milk & Cookies chocolates.
CBG is last, but not least. This cannabinoid is not as common on the market as the other two yet. This is partly because it is most often found in very small trace amounts within cannabis. It is mostly associated with helping reduce anxiety in consumers, but has also been shown to help with chronic pain and insomnia. What's really fun about CBG is that it's often referred to as "the mother of all cannabinoids." This is because all of the other 100+ cannabinoids start as CBG. If you want to try CBG, the options are a bit more limited than CBD or CBN, but my favorite CBG product from The Fire Station is the WYLD Pear 1:1 CBG + Hybrid Enhanced Gummies. These gummies come with or without THC.
These are just a few of the most popular cannabinoids that we currently know about. With hemp being federally legalized, and the growing number of states that have legalized adult-use cannabis, we are surely going to learn more and more about these cannabinoids and the hundreds of others that we don't know about yet. The cannabis industry is constantly changing and growing, so it's exciting to see what we will learn in the future.
CBD (cannabidiol) is a non-intoxicating compound produced by the cannabis plant that is popularly used for a variety of medical applications including pain, anxiety, and seizures.
CBN (cannabinol) is a non-intoxicating compound that is best known as the cannabinoid created when THC ages.
CBG (cannabigerol) is a minor, non-intoxicating, cannabinoid since it manifests in trace amounts in most strains.
Cannabinoids are compounds found in the cannabis plant or synthetic compounds that can interact with the endocannabinoid system.
Cannabinoid receptors, located throughout the body, are part of the endocannabinoid system, which is involved in a variety of physiological processes including appetite, pain-sensation, mood, and memory. Cannabinoid receptors are of a class of cell membrane receptors in the G protein-coupled receptor superfamily.
The endocannabinoid system is a biological system composed of endocannabinoids, which are endogenous lipid-based retrograde neurotransmitters that bind to cannabinoid receptors, and cannabinoid receptor proteins that are expressed throughout the vertebrate central nervous system and peripheral nervous system.
Via Leafly.com
Emma's recommended products
WYLD CBD Blackberry Gummies
We've cultivated these flavors over years, carefully honing our recipes to create edible delights that enhance every moment with real fruit flavors and THC free hemp. Perfect for taking a break from life's adventures. It's a little like soft furry slippers for your mind.
HIGH LIFE FARMS Terra Milk & Cookies
A crunchy chocolate cookie core is bathed in sweet, creamy milk chocolate with a hint of vanilla and a touch of sea salt. 5MG of THC and 2 MG of CBN round out the slumber party for a deliciously drowsy effect that will all but tuck you in.
WYLD Pear 1:1 THC:CBD + Hybrid Enhanced Gummies
The restorative effects of CBG in combination with THC, alongside the terpenes found in Hybrid strains may provide greater rejuvenation than THC alone. This combination may be particularly useful when looking for balance.
Please note that all links direct you to the Negaunee menu. Availability of items listed are subject to change.

You might also be interested in...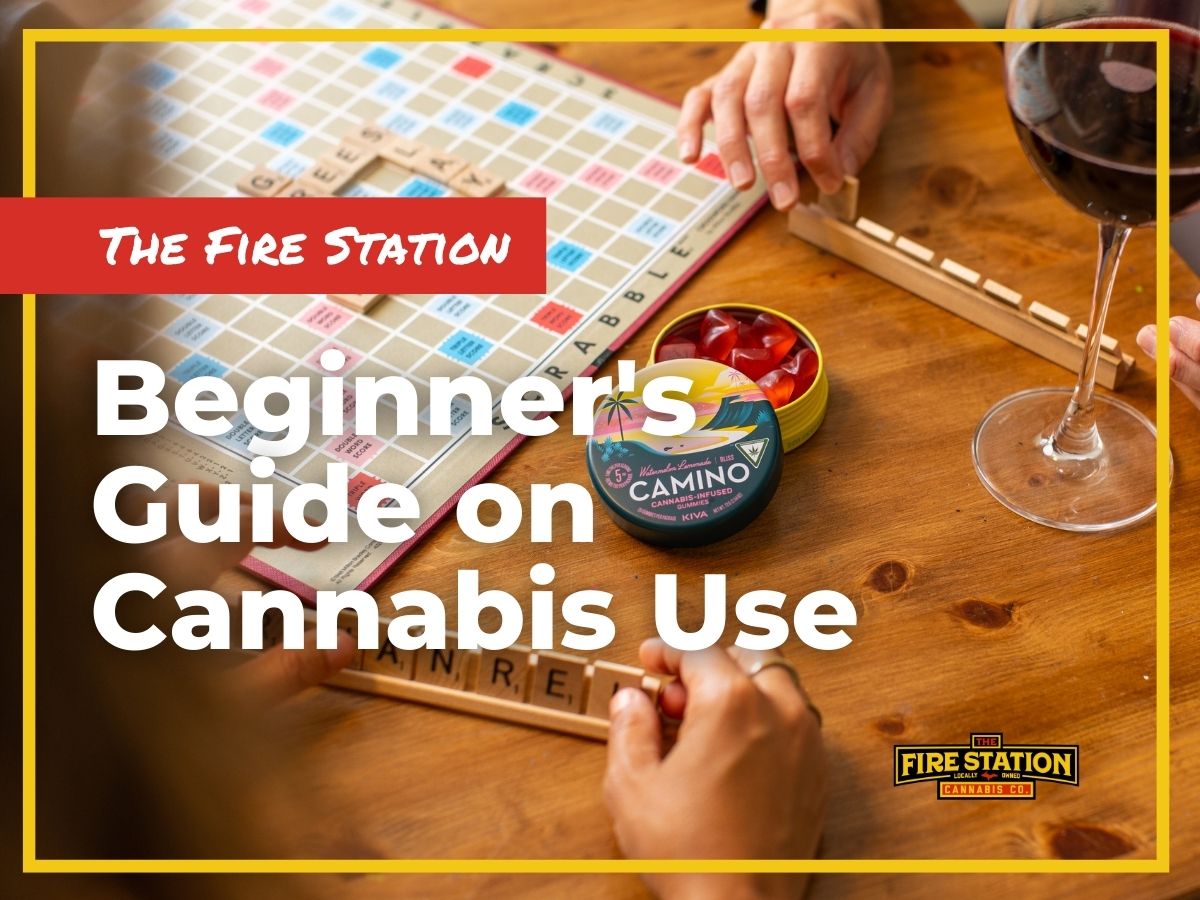 Blog
Weed, pot, grass, marijuana, mary jane, ganja, flower – there are many ways to refer to cannabis and, surprisingly, many ways to consume cannabis too.
Read More »
Blog
Here are 10 common cannabis questions (and answers!) The world of retail cannabis is relatively new, and you're not alone if you've got a few
Read More »