Co-Owners of The Fire Station Cannabis Company, Stosh Wasik and Logan Stauber, will join Connect Marquette for the September Lunch with Leaders virtual event at 12pm on Zoom on Wednesday, September 14th.
The event is free and open to the public.
From the organizer, Connect Marquette, about the 'Lunch with Leaders' virtual event series
"Our community is constantly working towards positive objectives and goals that improve the quality of life in the U.P. Connect Marquette anticipated that hosting a lunch series with local leaders would bring together a special group of members and non-members that are interested in the guest speaker's trade and unique perspective.
Lunch with Leaders offers an accessible setting to get to know, learn, and discuss relevant topics that fit our mission; being an instrumental part of the long-term success of individuals in Marquette County through collaboration, inclusiveness, innovation, and the U.P. work ethic." 
About Stosh, Logan and The Fire Station Cannabis Co.
Stosh Wasik is a co-owner and CEO of The Fire Station Cannabis Company. Born and raised in Marquette, Mich., Stosh has always been committed to leaving a meaningful impact on the Upper Peninsula community he calls home. Stosh graduated with his bachelor's degree in finance from Northern Michigan University in 2012, and began his very first business venture, Northern Hydroponics, while still a student.
Logan Stauber is the co-owner and CEO of The Fire Station Cannabis Co. Originally from Lake Orion, Mich., Logan moved to the Upper Peninsula to attend Northern Michigan University for his undergraduate degree in entrepreneurship. He was NMU's 2016 New Business Venture Competition Winner, and he used his winnings to jumpstart his business in the emerging cannabis industry.
Stosh and Logan opened The Fire Station Cannabis Co.'s first location in Negaunee, Mich. in October 2019. Since that time, they have grown the company to seven locations, with two additional slated to open in 2022. In addition to their partnership with TFS, Stosh and Logan co-own several additional businesses together
You might also be interested in…
News
MARQUETTE, MICH. | JULY 6, 2022 – The Fire Station Cannabis Co.'s Human Resources Director, Carlee Wasik, has been accepted to serve on the Michigan
Read More »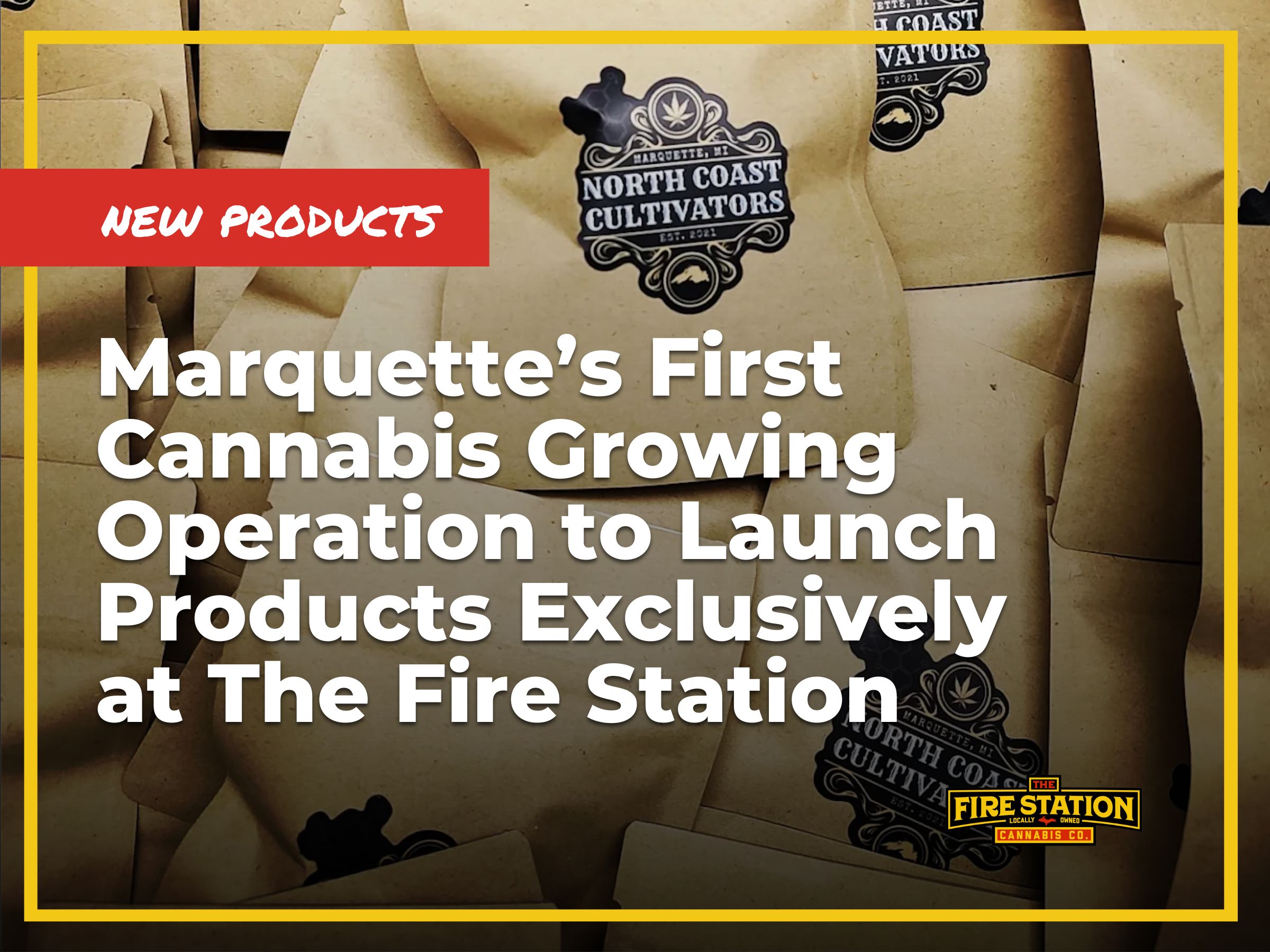 News
Marquette's First Cannabis Growing Operation to Launch Products at The Fire Station North Coast Cultivators products to be sold exclusively at all The Fire Station
Read More »