Nothing beats a summer in the Upper Peninsula! It's time to eat drink, roll up and indulge in all things seasonal. This time? Cherry! Here's a few of our favorite cherry-flavored cannabis products.
There's something cherry for everyone, gummies, vaporizers, and much more. PLUS! Check out our 'Flavors of Summer' sale on edibles happening July 9th through August 5th, 2022.
Note that all links direct you to the Negaunee menu. Availability of items listed are subject to change.
CANNALICIOUS RSO Cherry Gummies - Recreational
Made using the highest quality, full spectrum cannabis oil that is encapsulated using nano-technology. Not only does our encapsulation process make these gummies fast acting, it also improves the oil's taste.
WYLD Sour Cherry Indica Gummies - Recreational
Our Sour Cherry Indica Enhanced Gummies are made with real fruit and enhanced with botanical terpenes, offering a mellow and carefree experience that packs a tart punch.
DRIP VAPORIZERS Cherry Cookies 510 Cart - Recreational
Cherry Cookies is a hybrid strain created through crossing the classic Cherry Pie X Girl Scout Cookies #2. Although hard to come by in your average market, Cherry Cookies is one bud that you'll have to try for its amazing flavor!
CANNALICIOUS Traverse City Cherry Distillate Dart 1g - Recreational
Pure Co2 extracted Distillate Darts, great for refilling empty cartridges, dabbing, or adding a little something extra to a joint! They are Active so you can also eat it or use it to make edibles. Fruity and potent, this is for all cannabis lovers!
Flavors of Summer sale, happening through August 5th!
Shop
our Flavors of Summer sale in-store or online!
20% off all edible brands:
July 16-22: Cherry
July 23-July 29: Blueberry
July 30-August 5: Lemon
Get 20% off all Cherry flavored edibles. Offer valid at all TFS locations from 7/16/22 to 7/22/22 while supplies last. Not stackable with other discounts.
Frequently Asked Questions (FAQs)
Our best tip is to start low and slow. Start with a low-THC strain and wait a few hours before consuming more. Edibles are easier to consume (you simply eat or drink them!) but the effects can vary, so be patient.
Good news! All of our recommended products above fit within your budget. Select your favorite, or even a few!
Remember, everyone reacts differently so just because your friend experienced one thing doesn't mean you'll experience it the same way. For some, consuming edibles has helped to promote relaxation and anxiety relief, while others say they felt a euphoric high.
You might also be interested in: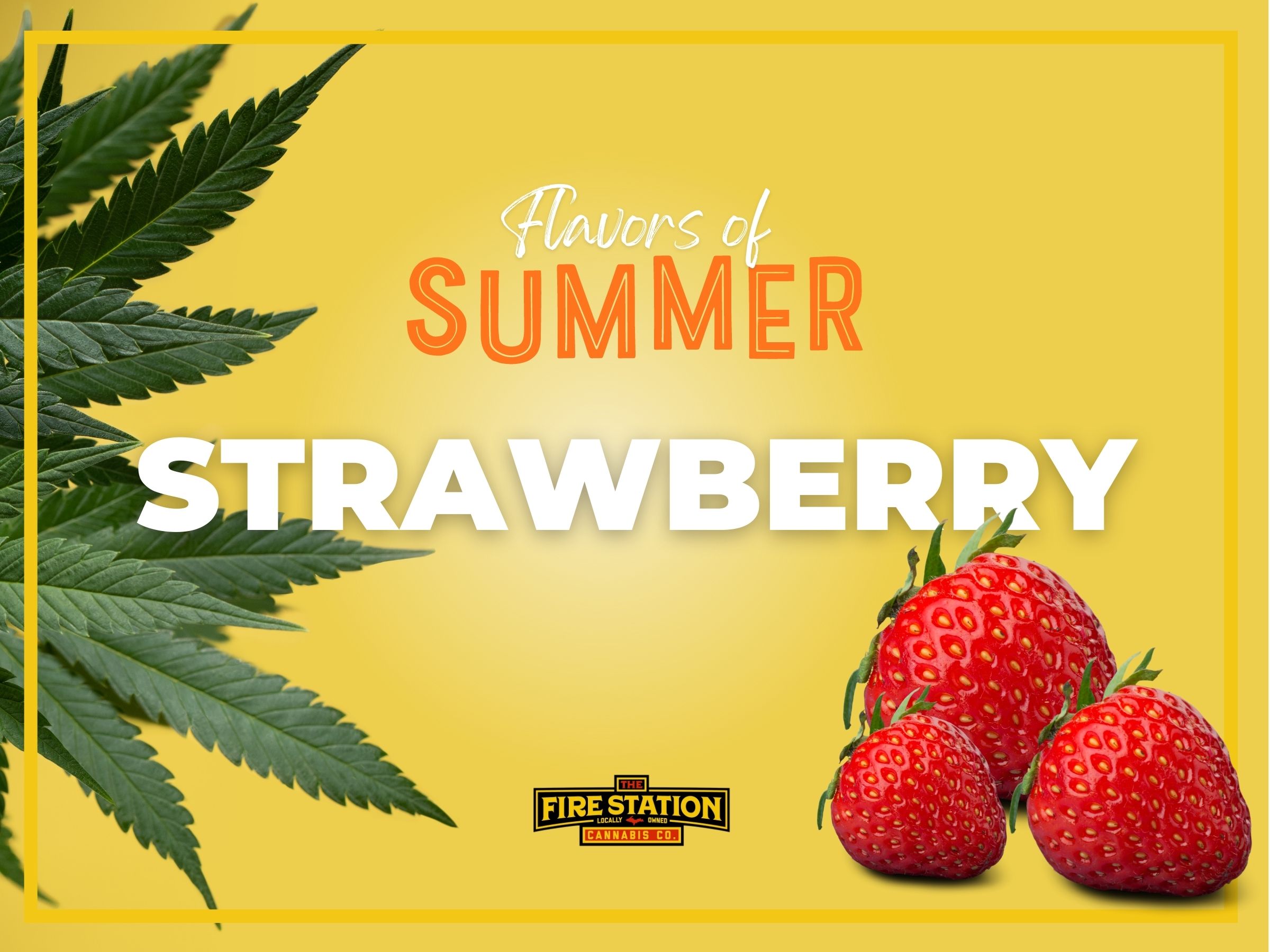 The Fire Station Flavors of Summer: Strawberry
Strawberry flavored gummies, chocolates and more!
Strawberry is a popular summer flavor so we thought we'd pull together a few of our favorites.
The Fire Station Beginner's Guide on Cannabis Use
Tips for beginners (everyone has to start somewhere, right?)
Weed, pot, grass, marijuana, mary jane, ganja, flower – there are many ways to refer to cannabis and, surprisingly, many ways to consume cannabis too. The number of consumers are increasing, with more and more states legalizing marijuana for either medical or recreational use.
This article will give you a brief introduction to the new and exciting world of cannabis and help you understand if it's right for you.
How To Sign Up For The Fire Station Cannabis Club
Rewards that add up. Members of the TFS Cannabis Club receive exclusive discounts and points for every dollar spent.
Create an account and be gifted 150 points, just for signing up.
How Our U.P. Wide Delivery Works
Upper Michigan's Best Recreational and Medical Marijuana, Delivered to Your Door
The Fire Station Cannabis Co. offers FREE delivery across the entire Upper Peninsula! Enjoy free, discreet delivery with any pre-tax order of $125 or more (or $75 for region 6 customers only).