The holidays are fast approaching, which means so are the exhausting thoughts of "What am I going to give for presents this year?!" We're here to give you the ultimate gift idea this year… weed!
Here are 4 reasons why weed is the best gift to give this holiday season:
* Please note, under Michigan law, it is not unlawful to give away or otherwise transfer without remuneration up to 2.5 ounces of marihuana, except that not more than 15 grams of marihuana may be in the form of marihuana concentrate, to a person 21 years of age or older, as long as the transfer is not advertised or promoted to the public.
1. There's something for everyone 21 years or older.
From beginner-level edibles like gummies, cookies and chocolates, to more expert-level products like flower and concentrates, The Fire Station has a wide selection to choose from. Not sure if your gift recipient has the necessary accessories for consumption? Don't be afraid to talk to your TFS budtender and they can make sure your gift is perfect.
2. It's the gift that keeps on giving.
TFS customers tell us that cannabis consumption helps them with reducing stress and anxiety, pain management, and increasing relaxation and happiness. Even though you're buying a single product, think of the experience they'll benefit from afterwards!
Even if you're buying for seasoned users, we always have new strains of flower coming in, new flavors of edibles, and even new types (like drinks) of products. You can pretty much always find something that someone hasn't experienced before. Not sure exactly what to get? We have gift cards, too!
4. You're supporting local business.
Cannabis is a new part of our community, and when you decide to shop local business with The Fire Station (we're locally owned and operated if you haven't heard yet!), the impact of your purchase goes a long way in the community. Want to learn more? Here are 3 ways that cannabis impacts our community.
Now that you have cannabis on your Christmas list, here's how to give the gift of weed:
Shop in one of our 7 stores.
We have seven locations across the Upper Pensinula: Marquette, Negaunee, Houghton, Iron River, Hannahville, Munising, and Sault Ste. Marie. Our 8th location is coming soon in Ishpeming!
Budtenders are there to help guide you through the purchasing process. Let them know more about the person you are gifting to so they can provide recommendations.
Shop online or get it delivered.
There are many different ways to shop with us: in store or online. If you go the online route, you have the option to get it delivered or pick it up curbside.
The only form of payment we accept at The Fire Station is cash. Unfortunately, we cannot accept check or card at this time.
Bust out the wrapping paper.
You're ready to give your gift! Find an appropriate time to give this adult-only gift. 
You might also be interested in...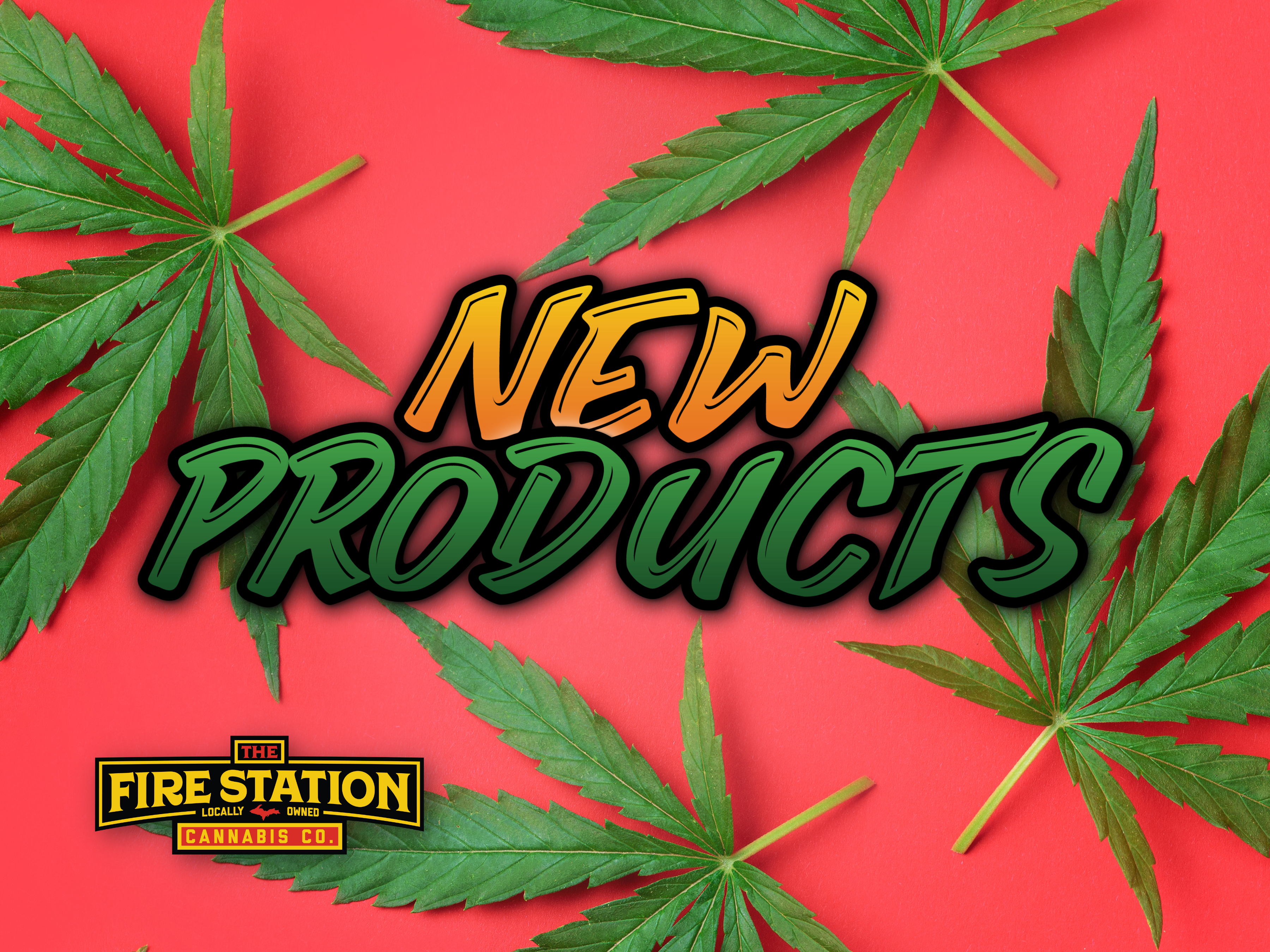 Blog
Infused fudge, roasted nuts, wax, carts, apparel, and a whole lot more. New year, new products! Let's be honest, it doesn't take a new year
Read More »
Blog
On a budget? We got you. Shopping on a budget this year? No problem! In this article we rounded up a few customer favorites for
Read More »
Stay up-to-date with The Fire Station
Sign up for official communications from TFS
and get updates on our promotions, events and other content tailored to you.