The sides are the best part.
Ok that's a bold statement we just made on a pretty controversial topic… BUT, if you agree that sides are the best part of Thanksgiving then this article is for you. We rounded up a few of our turkey day-inspired "side dishes" we thought you might enjoy this holiday.
Whether you indulge in one of our versions, or the real thing, we hope you all have a happy and restful Thanksgiving. We're thankful for you and your continued support of our business!
Thanksgiving-inspired products at The Fire Station
ANNIE TOKELEY Cranberry Kush 510 Cart
Cranberry cannabis vaporizers are a great way to consume discreetly and consistently.
HIGH LIFE FARMS Nuggies Michigan Cherry Pie Pretzel Bites
A pretzel core in 100mg THC packages of ten bites containing 10mg THC each.
DRAGONFLY The Spice Pre-Roll
Rolled up and ready to smoke, pre-rolls are a convenient and effective way to consume cannabis.
TRAP HOUSE COMPANY Sundae Driver X Peanut Butter Souffle Cured Badder
Concentrated products come in a variety of consistencies, compositions, and potencies.
CANNALICIOUS Gin & Juice Distillate Dart
Refill an empty cart, dab it, roll into a joint, eat it or use it to make edibles this Thanksgiving.
NORTHWOODS CULTIVATION Apple Fritter
Apple Fritter, a true hybrid strain, is known for its powerful and relaxing high.
Please note that all links above take you to the U.P. Wide Delivery menu. Availability of items shown are subject to change.
All TFS locations – Marquette, Negaunee, Munising, Sault Ste. Marie, Hannahville, Iron River, and Houghton – will be closed on Thanksgiving, Thursday, November 24, 2022.
Plan ahead! Place a delivery order at the link below.
Donate a canned good, get $5 off
The Fire Station Cannabis Company is encouraging customers to participate in the 2022 TV6 Can-a-thon by offering $5 off a purchase of $20 or more with a donation of a non-perishable food item at any TFS location. The offer is limited to one redemption per customer per day and is valid 11/7/2022 through 12/3/2022.
Last year, The Fire Station contributed 1,000 pounds of canned goods and other non-perishables between 4 store locations, and hopes to far exceed that this year with 3 additional store locations.
Learn more about the TV6 Can-a-thon at the link below.
You might also be interested in...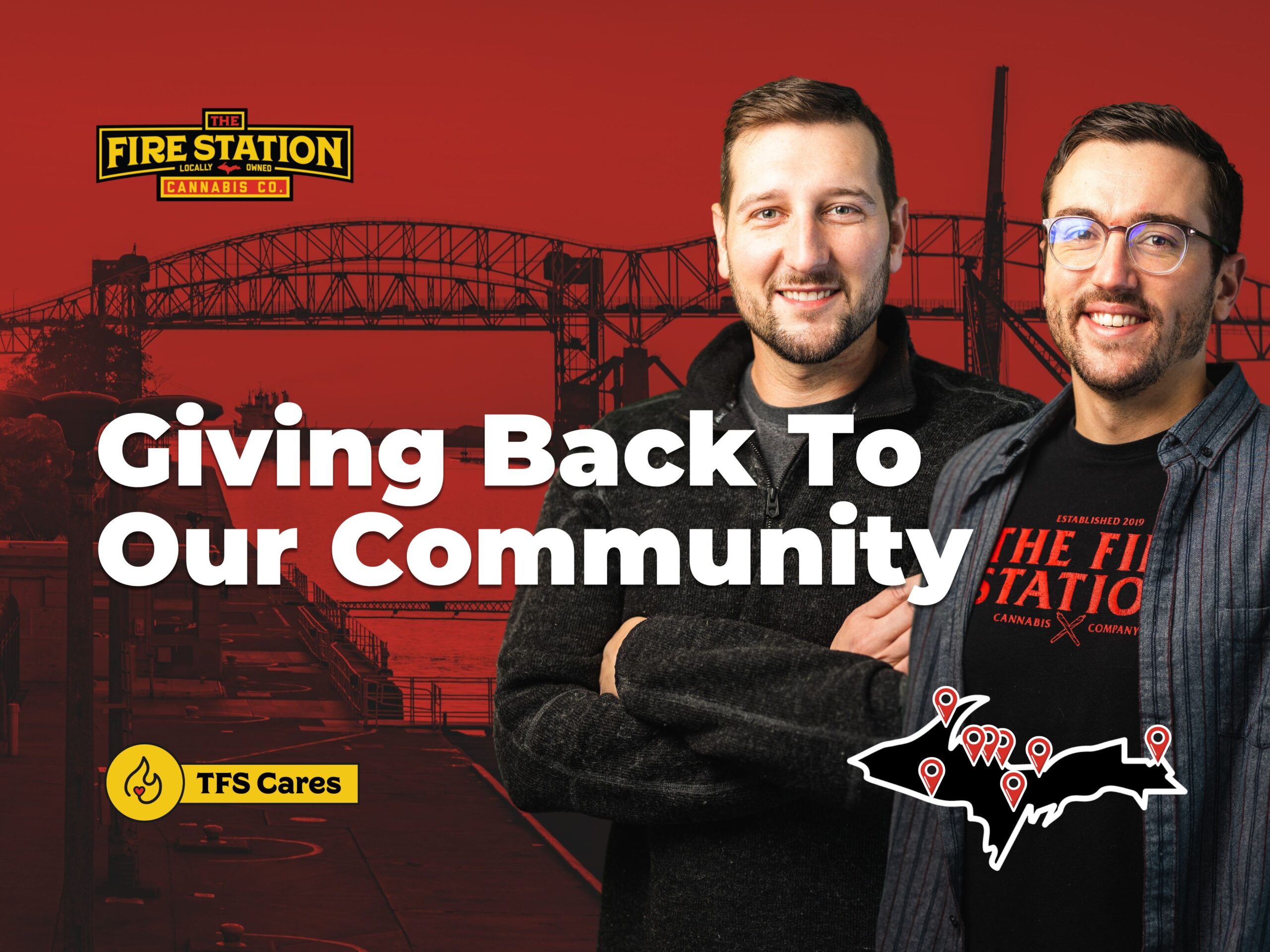 News
Giving back every day. In the Upper Peninsula, community is everything. The Fire Station (TFS) understands this, which is why we have made it a
Read More »
Blog
3 ways cannabis impacts our community There are many stereotypes that still exist today when society refers to cannabis and those who consume. With over
Read More »
Stay up-to-date with The Fire Station
Sign up for official communications from TFS and get updates on our promotions, events and other content tailored to you.