Our customers say our selection blue them away 🫐
Rounding out our annual Flavors of Summer sale with a summer staple – blueberry! During the week of July 24-30, 2023, take 20% off blueberry flavored edibles online and in stores at all of our TFS locations.
Whether you're relaxing on the porch with a good book, or sitting on the lake shore watching the waves, our blueberry edibles are a tasty addition to your day.
Featured blueberry flavored edibles
KIVA Terra Bites Blueberry - REC
Blueberry Terra Bites are the latest innovation in our line of best-selling Terra Bites. Using a traditional 24-hour panning process, dried US-grown blueberries are dusted with cocoa powder and finished with a generous coating of delicious milk chocolate. Each 5MG bite is polished to sweet, tart, irresistible, perfection.
KIVA Camino Midnight Blueberry Sleep Gummies - REC
These gummies offer a calming combination of 5 MG of THC, 1 MG of CBN, and relaxing terpenes with chamomile and lavender extracts to promote restful sleep. Take one before bed and enjoy a night of tranquil effects. Sweet dreams!
TREETOWN Blueberry Indica Gummies 200mg - REC
Cannabis infused gummies evenly dosed commonly sold in multi-packs, which makes controlling your intake easy and reliable.
Shop our Flavors of Summer sale!
Take 20% off select flavor edibles online and in stores. Offer valid at all TFS locations.
July 3-9, 2023: Strawberry flavored edibles
July 10-16, 2023: Cherry flavored edibles
July 17-23, 2023: Lemon flavored edibles
July 24-30, 2023: Blueberry flavored edibles
You might also be interested in...
Blog
The Fire Station offers free curbside pick up for customers wanting the shopping convenience but still the access to our entire selection of products. In
Read More »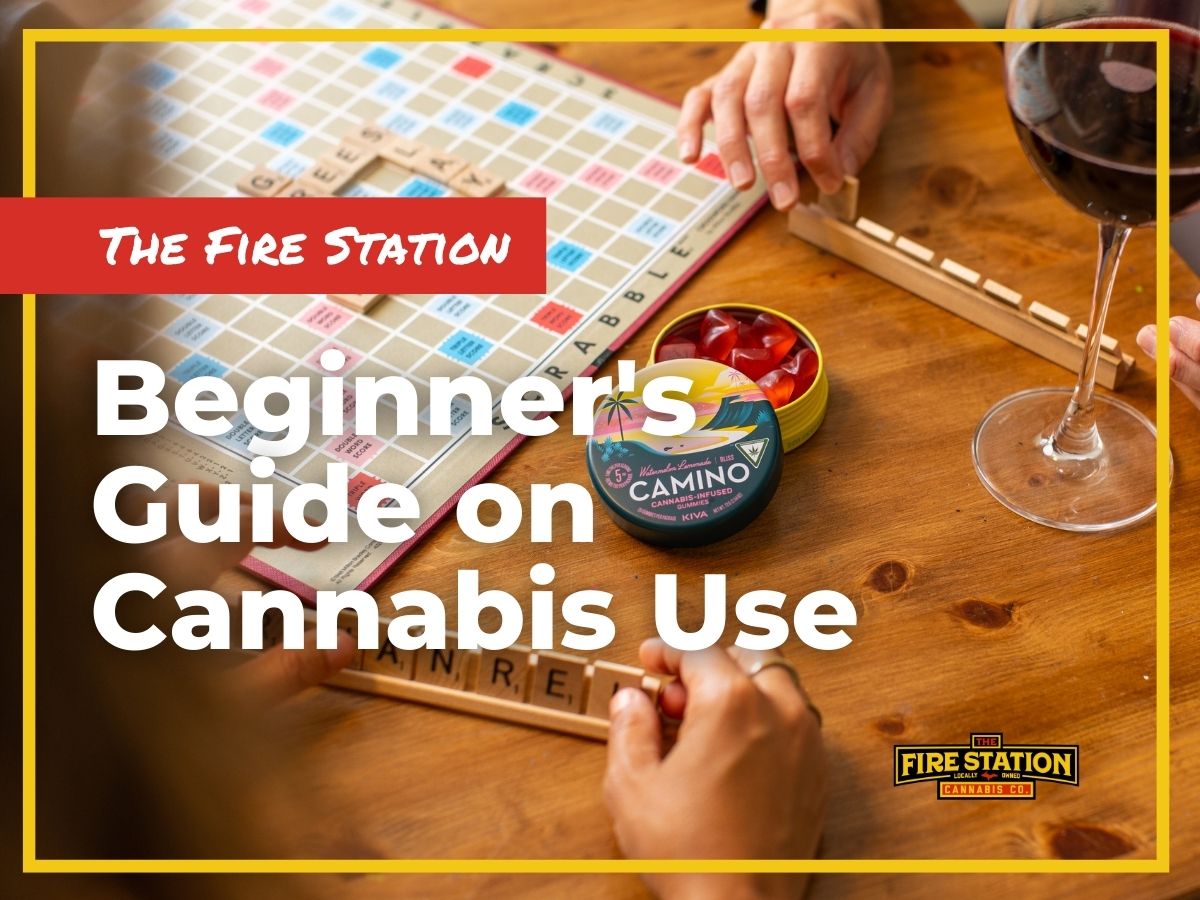 Blog
Weed, pot, grass, marijuana, mary jane, ganja, flower – there are many ways to refer to cannabis and, surprisingly, many ways to consume cannabis too.
Read More »
Stay up-to-date with The Fire Station
Sign up for official communications from TFS and get updates on our promotions, events and other content tailored to you.