Committed to making a positive impact on the world.
We Prioritize Social Equity
TFS is a Michigan CRA social equity partner. We are implementing a social equity plan focused on empowering those who have been disproportionately impacted by marijuana prohibition to succeed in Michigan's Marijuana Industry. 
We engage in meaningful social equity initiatives such as providing cannabis license fee support. To request support, see the form at the bottom of this page.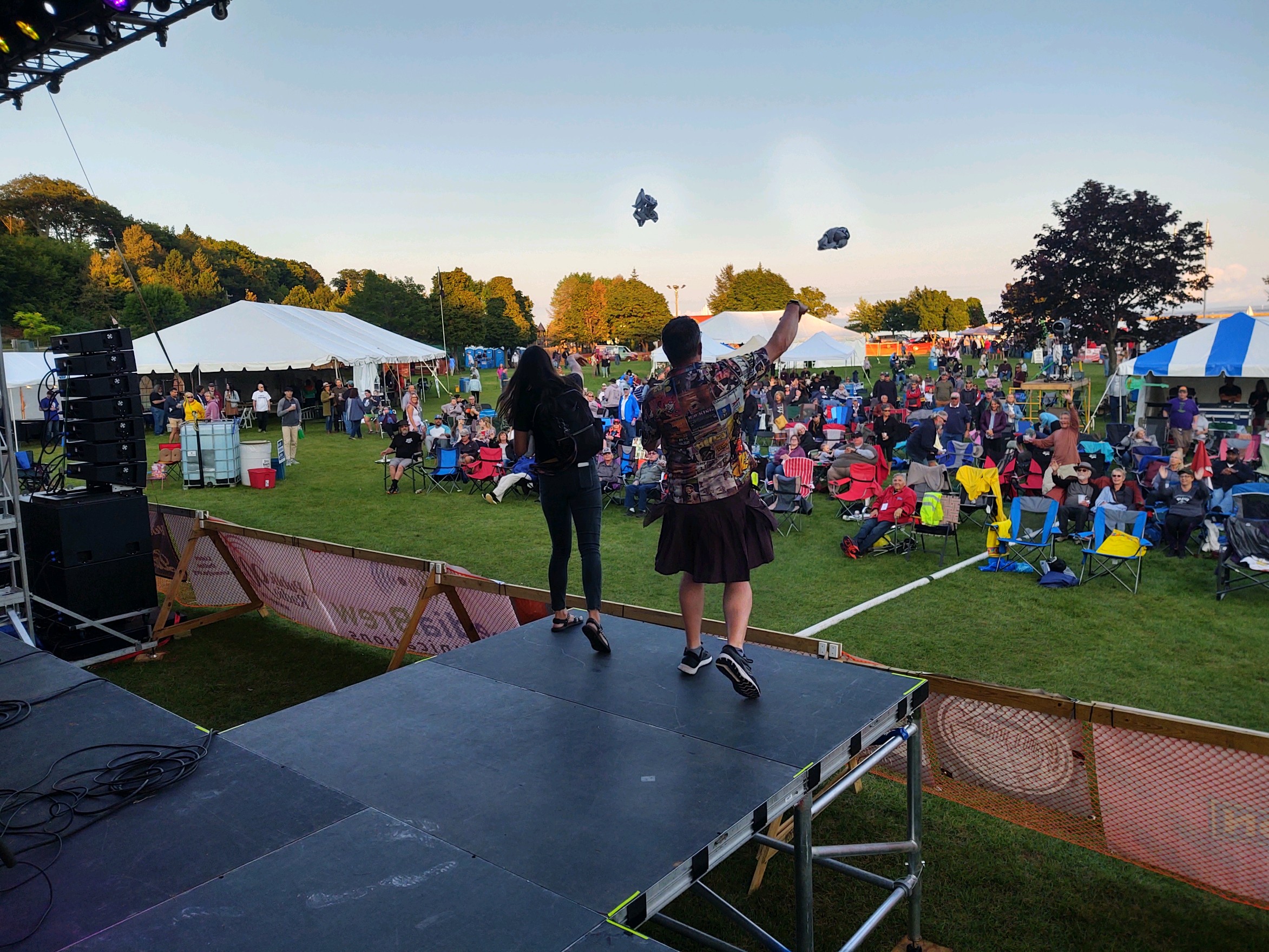 We Invest in Our Communities
We are committed to supporting local and statewide communities. TFS supports initiatives that benefit disproportionately impacted communities within the state, along with local organizations or events that align with our company values. 
Our support is demonstrated through:
Charitable donations
Event sponsorships
Volunteerism
We Support Diverse, Sustainable Suppliers
TFS demonstrates investments and partnerships with diverse suppliers across the state. A diverse supplier is a business that is more than 50% owned and operated by an individual or group in one of the following categories: minorities, women, veterans, tribal, LGBTQ, and people with disabilities.
TFS works with local suppliers and sustainable wholesalers for our location-specific t-shirts. Learn more at allmade.com
Donated to communities and organizations in 2022
Hours volunteered by TFS staff
Gold-level qualifier in the Michigan CRA Social Equity All-Star Program
The endeavors we choose to support through monetary or volunteer support are tied back to our company's core values, mission and goals.
Community

Whether it's our community of staff, customers, or the community at large, The Fire Station is committed to being an involved and meaningful contributor within the communities we serve.
Adventure
Whether exploring the breathtakingly beautiful Upper Peninsula where TFS was founded, or uncovering new experiences with our line of cannabis products, we value the spirit of adventure in all that we do.
De-Stigmatization
At The Fire Station, we are committed to providing meaningful education and experiences surrounding cannabis that contribute to eliminating the stigma surrounding its use.
Equality
The Fire Station treats all of our staff, customers, and community members with dignity. We provide the same above-and-beyond service to every individual who walks into our stores.
Diversity
At TFS, diversity is not about how we differ; it is about embracing one another's uniqueness. People of all ethnicities, genders, sexual orientations, socioeconomic status, disabilities, and ages are welcome and encouraged in everything we do.
Our Mission 
To help our customers in their pursuits of the best marijuana products and information.
Our Goals
Provide cannabis education

Engage the communities we serve
Remove the stigma surrounding marijuana use
Make a positive impact on the world
Michigan Cannabis Regulatory Agency's (CRA) Social Equity Program
The CRA's Social Equity Program provides tools and resources to encourage, empower and enable individuals by helping to bridge the gap between where they are now and where they wish to be in the future. This program helps to "put those who were harmed by the prohibition of marihuana in a better position to participate in the marihuana industry." 
Social Equity All-Star Program
The Cannabis Regulatory Agency (CRA) spotlights the social equity efforts made by its licensees with a three-tier recognition program. Each tier signifies particular efforts made by adult-use licensees. Through this recognition program, the CRA encourages effective and innovative efforts that inspire others to engage in this important work.
TFS achieved gold-level status in the CRA's Social Equity All-Star program. TFS had to meet the CRA's criteria to receive this prestigious status and submit their social equity, corporate spend, and community reinvestment plans for approval. TFS is one of nine cannabis businesses within the State of Michigan to receive this status, and the second in the Upper Peninsula.
"Room at the Inn is truly blessed to have received financial support from The Fire Station. We are truly thankful to receive the support and opportunity to collaborate with one of our neighboring businesses. Every dollar donated goes directly to providing essential shelter and support for our fellow unhoused neighbors. This recent contribution has reminded us that a collective commitment to the community is essential for addressing arguably one of the most complex social issues within our community. Together, Room at the Inn and The Fire Station are ensuring that any person experiencing homelessness does not have to experience it alone."
– Stephen Krygier, Room at the Inn Executive Director
Over 60 TFS employees displayed acts of kindness. ❤️‍🔥 The Fire Station Cannabis Co. participated in Spread Goodness Day company-wide for the second year in
Read More »
The Fire Station Cannabis Co. (TFS) achieved gold-level status in the Michigan Cannabis Regulatory Agency's (CRA) Social Equity All-Star program. TFS had to meet the
Read More »
In the Upper Peninsula, community is everything. The Fire Station understands this, which is why we have made it a priority to give back to all communities that we operate in (and even to some which we don't).
TFS prioritizes sponsorships, monetary donations, and volunteerism that align with our organizational values of adventure, community, de-stigmatization, diversity and equality. TFS gives back to small community groups, along with national organizations such as the Last Prisoner Project and Blue Star Service Dogs.
Our Criteria for Community Giving
A sponsorship or donation has to fit at least one of our values. We also prioritize public events that take place within the communities we serve that have a high likelihood of reaching an audience who would benefit from cannabis education.
Due to restrictions set by the Cannabis Regulatory Association, TFS has to be careful about participating in events or causes that have a large focus on youth. We love supporting family events, but must first determine how much event participation comes from those who are under 21 years of age.
Bridgefest Event Sponsorship
Presenting Sponsor, NMU Great Lakes Cannabis Conference
Iron Range Roll / Connect MQT Sponsorship
Blues Fest Gold Level Sponsor
Copper Harbor Trails Club – Harbor Level Sponsor
MQT Pride Fest Sponsorship
Kick it to Cancer Kickball Tournament
Stick it to Cancer Hockey Tournament
Munising Trout & Salmon Classic.
I-500 Race Banners
U.P. Championship Rodeo
Willie Nelson Tribute Concert Sponsorship
Riverfest Sponsorships
Copper Dog 150
Houghton Volunteer Fire Department
Parade of Nations
Northwood Animal Shelter
U.P. 200
American Cancer Society Relay for Life
Social Justice for Us
Downtown Rail Jam / Heikki Lunta Festival
I-500 Sponsor
Jim Ailing Memorial Golf Scramble
Fresh Coast Plein Air Festival
UP Children's Fund Golf Scramble
Neil Isaacson Memorial Golf Tournament
Suicide Prevention Walk
Noquemanon Trail Network
Demolition Derby
Project Jade
RE/MAX fundraiser
Bark River Off Road Races
7th Annual Women's Advisory Committee Golf Fundraiser Tournament
Houghton Demolition Derby
Rekindle the Spirit Sponsorship 2022
Celebrity Art Auction
Marquette Michigan Curling Club
Men's 40+ Hockey League Sponsor
NMU Great Lakes Cannabis Conference
Social Justice for Us
Submit a Request for TFS Cares Social Equity Support
TFS cares is a program where The Fire Station gives back to our partners and the communities where it operates. Responses will be reviewed by the TFS Cares Committee and issued to one applicant in each category on a quarterly basis:
Due date: March 15; decision date: April 15
Due date: June 15; decision date: July 15
Due date: August 15; decision date: September 15
Due date: December 15; decision date: December 31
For those requesting state and local licensing fee support, TFS will pay up to 50% of the total application costs. Applicants must have already received pre-qualification from the State of Michigan and submit proof in order to qualify for support from The Fire Station.
Submit a request for TFS Cares
TFS cares is a program where The Fire Station gives back to the communities where it operates through community engagement, sustainability, social equity, and philanthropy.