Hello summer in the U.P.! It's time to eat drink, roll up and indulge in all things… lemon! In our Flavors of Summer series, we've featured strawberry, cherry and blueberry. So we couldn't forget about another class – lemon. Check out a few of our favorite lemony favorites!
There's something lemon for everyone, edibles, flower, concentrates, and more. PLUS! Check out our 'Flavors of Summer' sale on edibles happening July 9th through August 5th, 2022.
Note that all links direct you to the Negaunee menu. Availability of items listed are subject to change.
CHOICE CHEWS Sour Strawberry Lemonade Soft Chews - Recreational
Edibles are created either by infusing cooking oil or butter with cannabis extract, or by mixing extract directly into other ingredients. Because edibles are digested and absorbed by your stomach and liver, the activation is often longer than other consumption methods, taking on average 45 minutes, and sometimes up to 2 hours.
WANA Camino Watermelon Lemonade Bliss Gummies - Recreational
Watermelon Lemonade Camino gummies combine a synergistic blend of sativa and indica-like terpenes with notes of juicy watermelon and tart citrus. Quench your thirst on the warm beaches of California with this refreshingly tart confection. Welcome to your happy place.
FROSTY TREES Super Lemon OG - Recreational
Super Lemon OG from DNA Genetics crosses two notable cannabis strains to create a flavorful burst of lemony OG Kush that is sweet and earthy. Its taste and aroma carry a strong citrus note that is entangled with tones of spicy pepper and pungent diesel fuel.
#HASH Lemon Berry #3 Shatter - Recreational
This cannabis plant leans slightly to the sativa side. Lemonberry's buds smell like fresh blueberry muffins slathered in lemon spread, and the smoke tastes like caramelized blueberries and lemons.
Flavors of Summer sale, happening July 9th through August 5th!
Shop our Flavors of Summer sale in-store or online!
20% off all edible brands:
July 16-22: Cherry
July 23-July 29: Blueberry
July 30-August 5: Lemon
Get 20% off all Lemon flavored edibles. Offer valid at all TFS locations from 7/30/22 to 8/5/22 while supplies last. Not stackable with other discounts.
Frequently Asked Questions (FAQs)
Our best tip is to start low and slow. Start with a low-THC strain and wait a few hours before consuming more. Edibles are easier to consume (you simply eat or drink them!) but the effects can vary, so be patient.
Good news! All of our recommended products above fit within your budget. Select your favorite, or even a few!
Remember, everyone reacts differently so just because your friend experienced one thing doesn't mean you'll experience it the same way. For some, consuming edibles has helped to promote relaxation and anxiety relief, while others say they felt a euphoric high.
You might also be interested in:
The Fire Station Flavors of Summer: Blueberry
Blueberry flavored edibles, pre-rolls and more!
Summertime is alive and well in Michigan's Upper Peninsula and that means it's time to eat drink, roll up and indulge in all things… blueberry!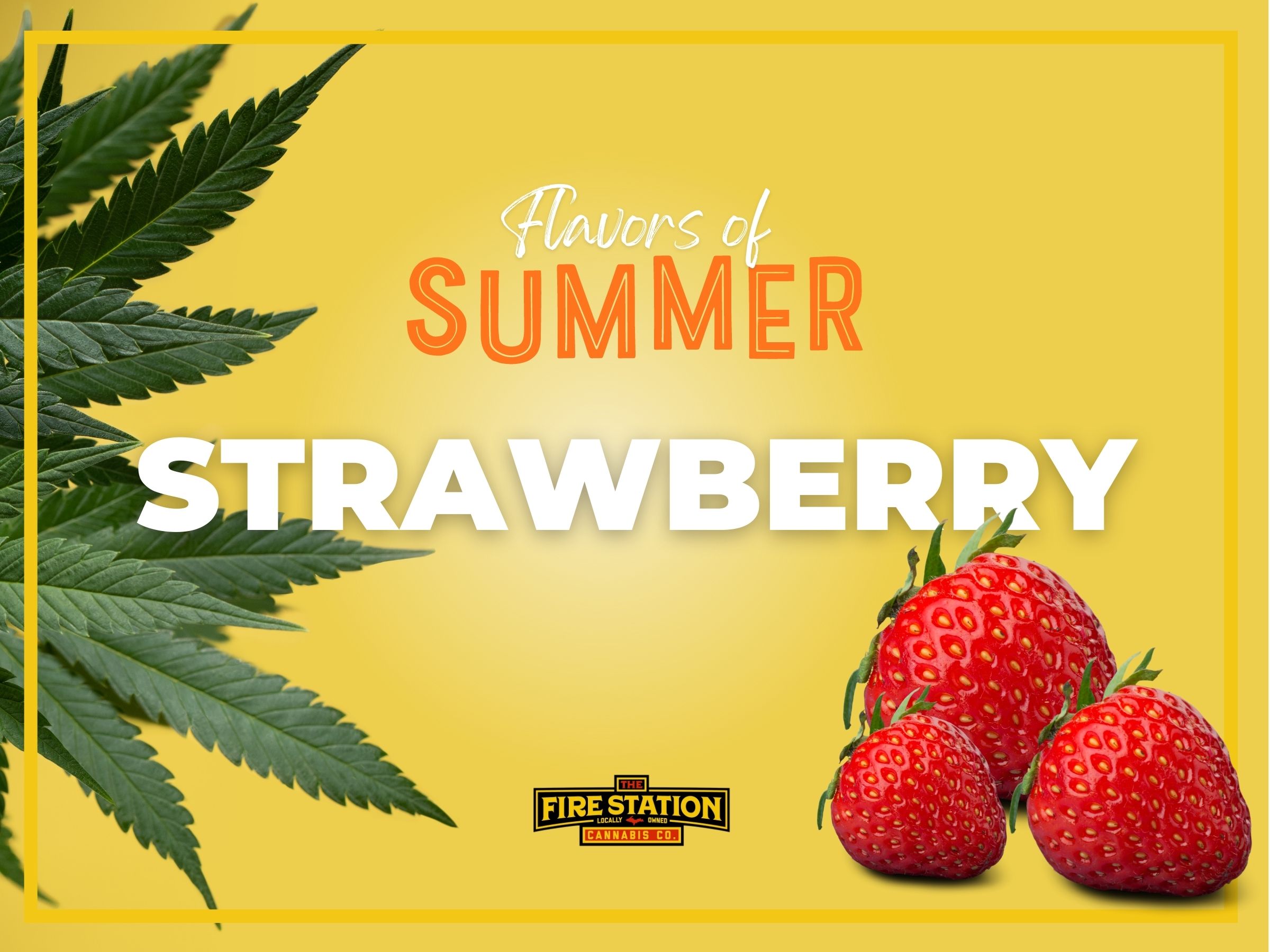 The Fire Station Flavors of Summer: Strawberry
Strawberry flavored gummies, chocolates and more!
Strawberry is a popular summer flavor so we thought we'd pull together a few of our favorites.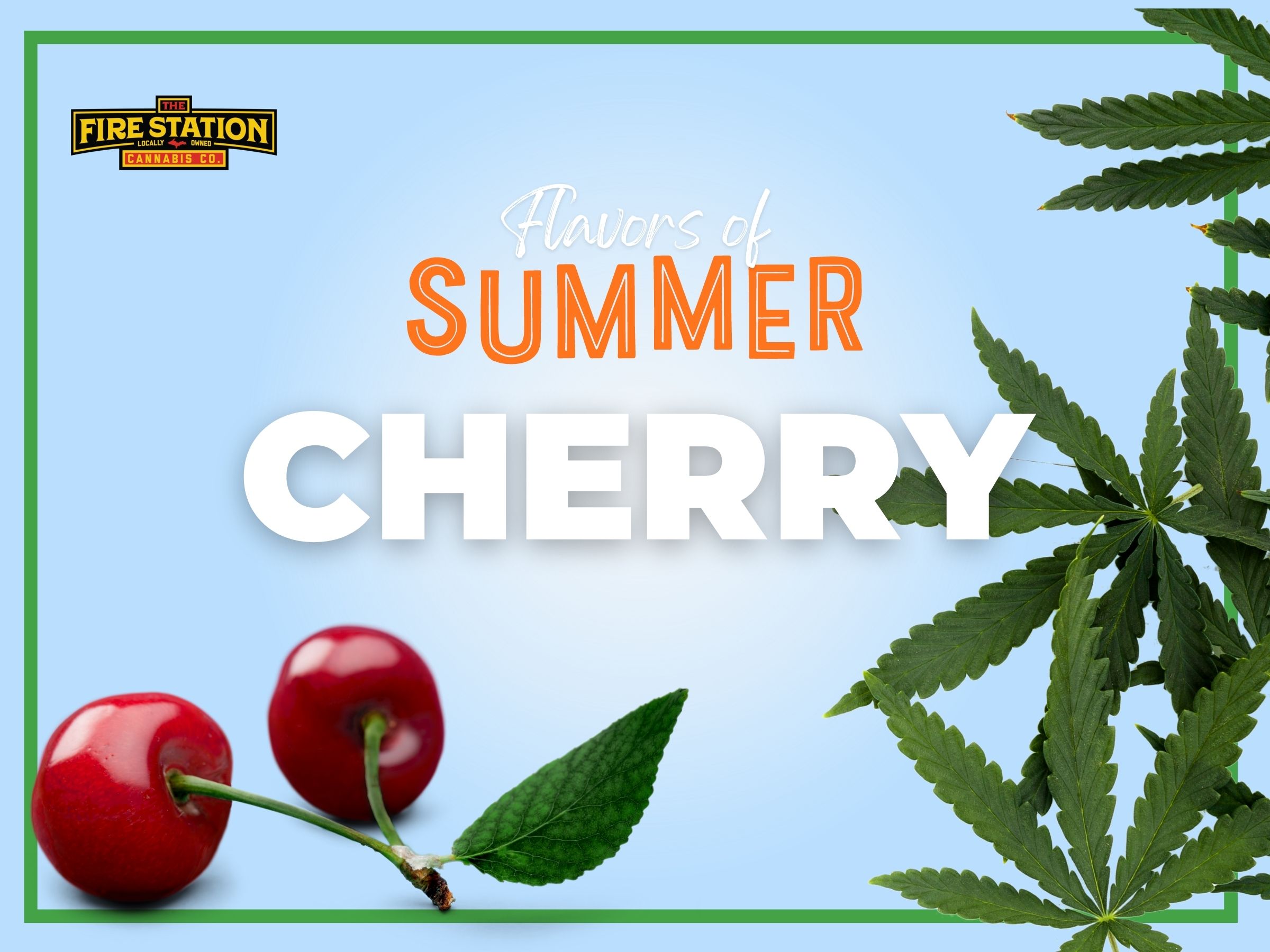 The Fire Station Flavors of Summer: Cherry
Cherry flavored gummies, vaporizers and more!
Nothing beats a summer in the Upper Peninsula! It's time to eat drink, roll up and indulge in all things seasonal. This time? Cherry! 
The Fire Station Beginner's Guide on Cannabis Use
Tips for beginners (everyone has to start somewhere, right?)
Weed, pot, grass, marijuana, mary jane, ganja, flower – there are many ways to refer to cannabis and, surprisingly, many ways to consume cannabis too. The number of consumers are increasing, with more and more states legalizing marijuana for either medical or recreational use.
This article will give you a brief introduction to the new and exciting world of cannabis and help you understand if it's right for you.
How Our U.P. Wide Delivery Works
Upper Michigan's Best Recreational and Medical Marijuana, Delivered to Your Door
The Fire Station Cannabis Co. offers FREE delivery across the entire Upper Peninsula! Enjoy free, discreet delivery with any pre-tax order of $125 or more (or $75 for region 6 customers only).