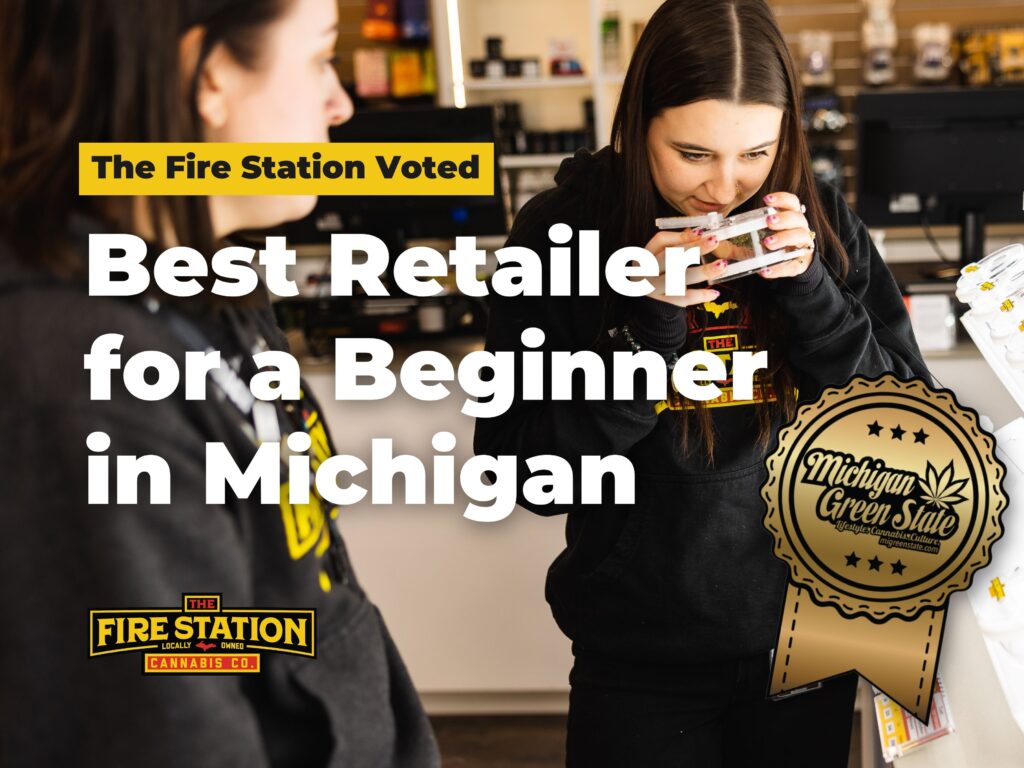 The Fire Station Cannabis Company was voted by fans 'Best Cannabis Retailer for a Beginner' in the 2022-23 Michigan Green State Reader's Choice Awards! Here are just a few of the reasons why The Fire Station is the perfect cannabis retailer for those who are new or curious about cannabis.
Here are 5 reasons you voted us best for a beginner:
Friendly and knowledgeable staff.
Wide variety of products to choose from.
The price is right.
Inviting and inclusive atmosphere.
Easy online shopping experience.
Friendly and knowledgeable staff.
From receptionists and store managers, to budtenders, packers and delivery drivers, you can expect to have a pleasant and consistent experience whenever and wherever you choose to shop with us.
We refer to both our customers and staff as the "Fire Fam," because we truly operate like family! Our staff is highly trained and well versed in cannabis products and how to consume. Any question you have has likely been asked before and we're happy to help answer whatever comes to mind!
Wide variety of products to choose from.
Did you know? The Fire Station was also voted 'Best Recreational Cannabis Selection.' We offer an array of product categories to choose from including flower, pre-rolls, edibles, concentrate, vaporizers, CBD, topicals, accessories and apparel. We have well over 100 brands to choose from.
Not sure what to choose or where to start? Let your budtender know what type of experience you are looking for and they can recommend products to help get you started!
The price is right.
Shopping on a budget, or ready to try it all? We've got just about any price point you are hoping to shop for. We carry some of the highest quality flower, along with more cost-effective options.
Inviting and inclusive atmosphere.
We could describe it to you, but it's just something you have to experience for yourself. When you shop at The Fire Station, you'll feel a sense of belonging that you may not feel elsewhere. It is our mission to help customers in their pursuits of the best marijuana products and information.
We realize it can be nerve-wracking to enter into the unknown, but we promise we're here to make you feel comfortable and informed on the best products for you!
Easy online shopping experience.
Don't want to step into a physical store location? That's ok! That's why we've dedicated resources into making sure our online shopping experience is as easy and seamless as possible.
If you happen to have questions while browsing our online menus, give us a call at the store or use our online budtender.
"Phenomenal service for a first timer."
"Great vibe, great energy, awesomely nice and friendly and helpful people all around!"
"Great deals, awesome store, great staff too. All around the experience you want."
Upper Michigan's Best Recreational and Medical Marijuana, Delivered to Your Door
The Fire Station Cannabis Co. offers FREE delivery across the entire Upper Peninsula! Enjoy free, discreet delivery with any pre-tax order of $125 or more (or $75 for region 6 customers only). 
All delivery orders must be placed through our Negaunee location and require cash upon delivery. Debit and credit cards are not currently accepted.
More About The Fire Station Cannabis Co.
The Fire Station Cannabis Co. is a family owned retail company that operates across Michigan's Upper Peninsula. Owned by two U.P. residents — Logan Stauber and Stosh Wasik — The Fire Station prides itself in being a local business that provides exceptional customer service and excellent pricing on cannabis products.
The company was established in 2019 and currently has eight retail locations across the U.P.: Hannahville, Houghton, Iron River, Ishpeming, Marquette, Munising, Negaunee, and Sault Ste. Marie.
You might also be interested in...
Blog
Whether you're a frequent high flyer or an occasional shopper, we're here to let you in on a few secrets that will save you some
Read More »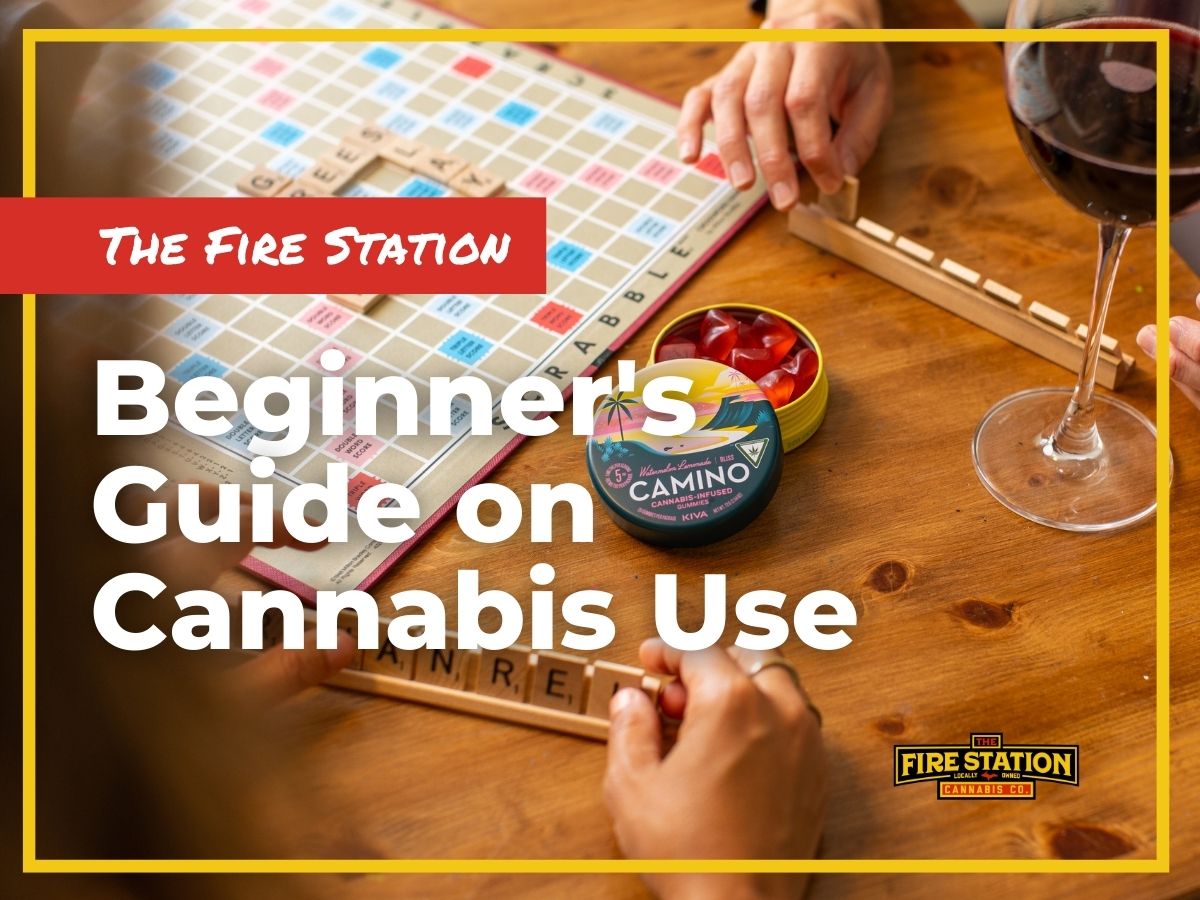 Blog
Weed, pot, grass, marijuana, mary jane, ganja, flower – there are many ways to refer to cannabis and, surprisingly, many ways to consume cannabis too.
Read More »
Stay up-to-date with The Fire Station
Sign up for official communications from TFS and get updates on our promotions, events and other content tailored to you.