The berry best flavor of all? 🍓
Nothing tastes like summer quite like strawberry. That's why we're kicking off summer with strawberry in our Flavors of Summer sale on select flavored edibles happening all month long.
Choose from our wide selection of strawberry flavored edibles to enhance your 4th of July and summer activities!
Featured strawberry flavored edibles
DIXIE Sour Strawberry Gummies - REC
A popular flavor among many, this juicy, sour strawberry gummy is a mouth-puckering joy! You've enjoyed our Sour Smash gummies, now you'll be head over heels for this delicious flavor.
WANA Quick Strawberry Margarita 1:1 Gummies - REC
Bursting with the sweet and citrusy tang of a strawberry margarita (with a hint of salt), these fast-acting gummies are infused with a balanced ratio of CBD and hybrid terpene-enhanced THC distillate.
CANNALICIOUS Strawberry Runtz Live Resin Gummies High Dose - REC
These are made using pure full-spectrum live resin extract, which allows consumers to experience all the benefits of the "Entourage Effect". These gummies are designed for experienced consumers and feature strain-specific cannabis derived terpenes.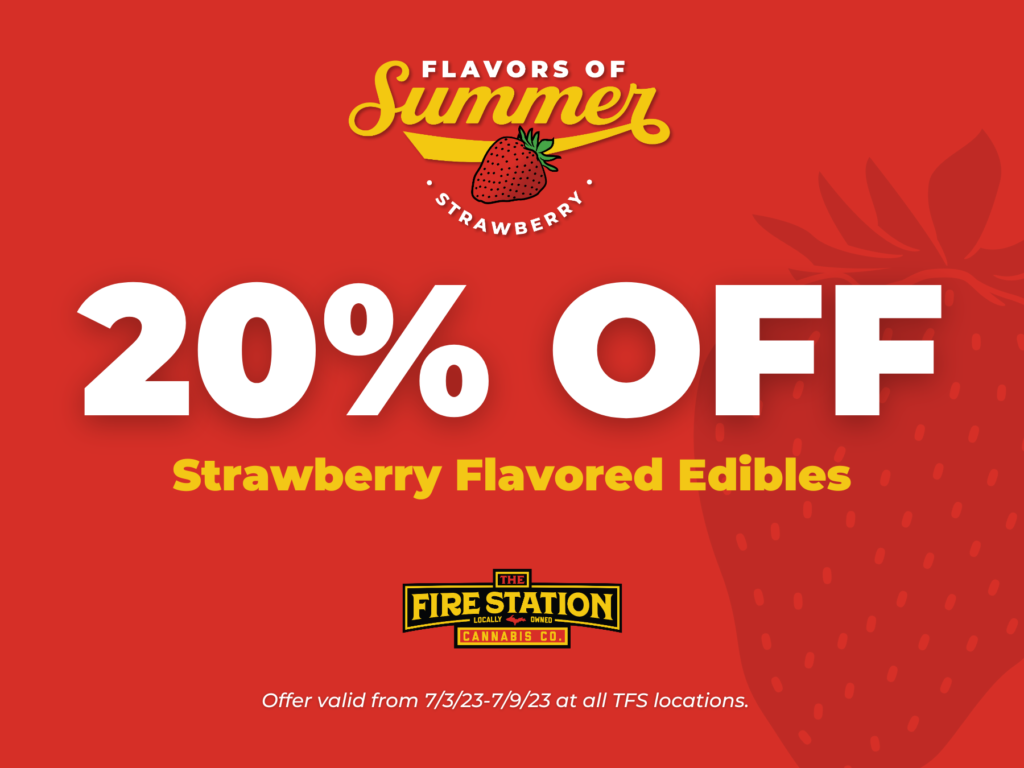 Shop our Flavors of Summer sale!
Take 20% off select flavor edibles online and in stores. Offer valid at all TFS locations.
July 3-9, 2023: Strawberry flavored edibles
July 10-16, 2023: Cherry flavored edibles
July 17-23, 2023: Lemon flavored edibles
July 24-30, 2023: Blueberry flavored edibles
You might also be interested in...
Blog
The Fire Station offers free curbside pick up for customers wanting the shopping convenience but still the access to our entire selection of products. In
Read More »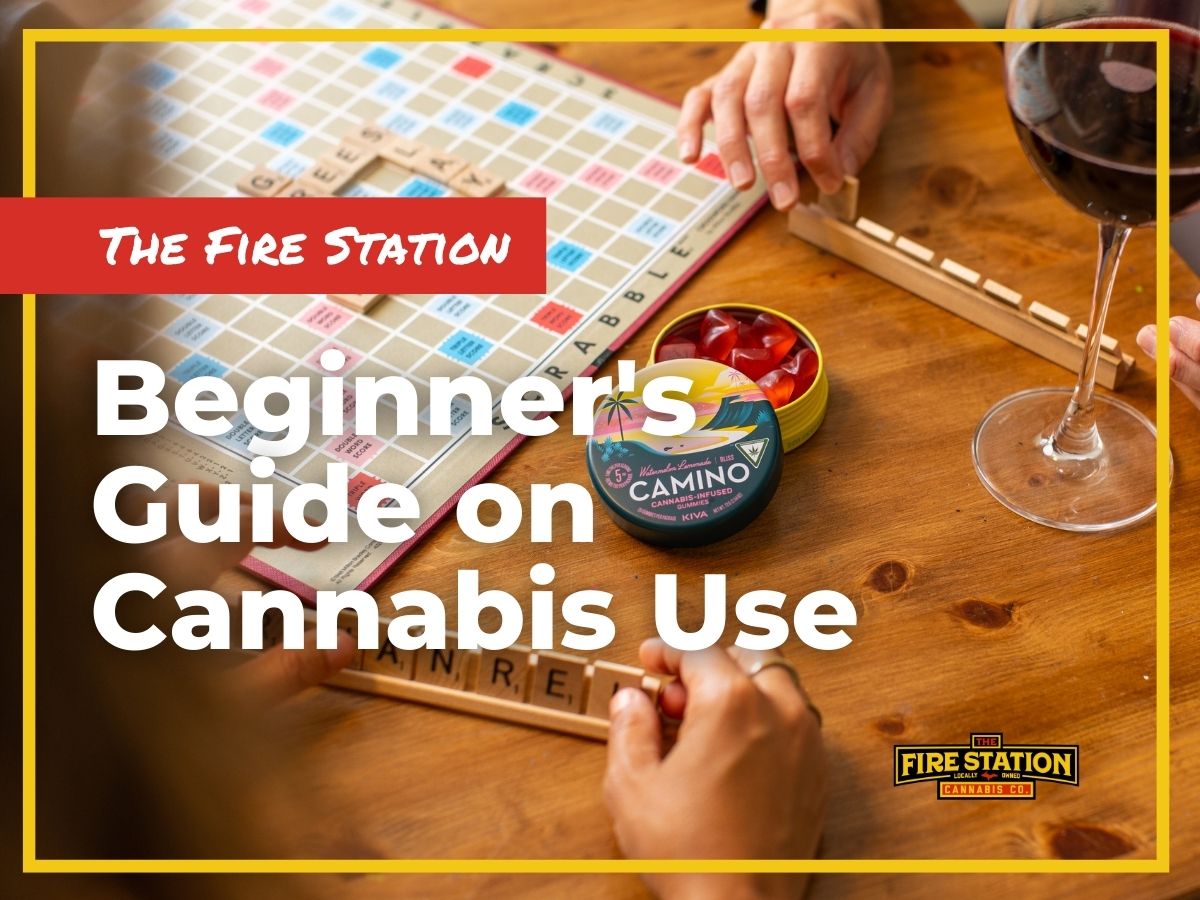 Blog
Weed, pot, grass, marijuana, mary jane, ganja, flower – there are many ways to refer to cannabis and, surprisingly, many ways to consume cannabis too.
Read More »
Stay up-to-date with The Fire Station
Sign up for official communications from TFS and get updates on our promotions, events and other content tailored to you.