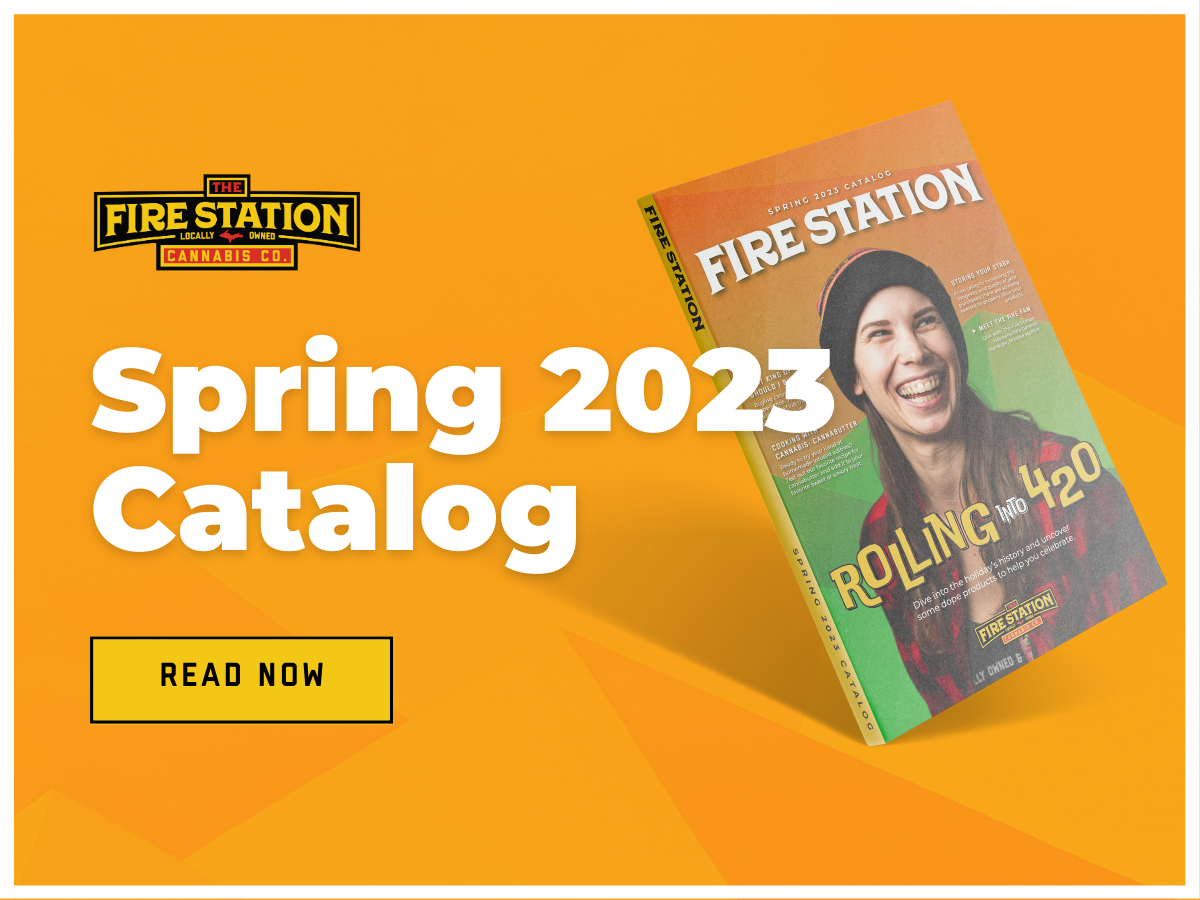 Kick off your spring with The Fire Station's 2023 catalog. Uncover some of our favorite products, tips, and dive into the biggest cannabis holiday of the year.


Explore the history and traditions surrounding the popular stoner holiday, and uncover some of our top-recommended products to celebrate with.
Choose your own cannabis adventure! Let us help you identify the right type of flower based on the experience you're looking for.
TFS named "Best Company to Work for"
The Fire Station Cannabis Co. was named the fifth best cannabis company to work for (retailer) in the nation. Learn how and why.
New and Noteworthy Products
Check out some of our top-recommended products that recently hit the shelves!
Get an insider's look at The Fire Station's only Copper Country location.
Ready to try your hand at homemade infused edibles? Test out our favorite recipe for cannabutter and add it to your favorite sweet or savory treat.
Do a deep dive on all things cannabis with TFS Hannahville General Manager, Marsha Moffett.
Terp Talk
The scents, flavors and effects of various cannabis strains come from terpenes. Learn about the most commonly found terpenes in some of your favorite canna products.
When it comes to storing cannabis, there are many things that you need to consider. We'll loop you in on what factors make the most difference.
Products advertised in this catalog are directed to viewers/consumers who are 21 years of age or older only. Legal marijuana sold by TFS is for use by individuals 21 years of age or older or registered qualifying patients only. Always read marijuana product packaging for allergen ingredients, follow dosing instructions and consume at your own risk. It is illegal to drive a motor vehicle while under the influence of marihuana. National Poison Control Center 1-800-222-1222. Keep out of reach of children. WARNING: USE BY PREGNANT OR BREASTFEEDING WOMEN, OR BY WOMEN PLANNING TO BECOME PREGNANT, MAY RESULT IN FETAL INJURY, PRETERM BIRTH, LOW BIRTH WEIGHT, OR DEVELOPMENTAL PROBLEMS FOR THE CHILD.